Top 10: Classic cars at the Grand Prix de Tours
More than 450 classics gathered in the French town of Chinon this weekend for the annual Grand Prix de Tours. The event, held in the Loire Valley, ran over the weekend of June 25-26 and comprised of a classic car rally on the Saturday and a parade along the town's streets on Sunday.
Star of the show was 'Le Tank' – a Butagtti Type 32 that first raced at the 1923 Grand Prix de Tours – but an eclectic selection of classics came from all over Europe, ranging from pre-war to modern. Here are just ten of our favourites.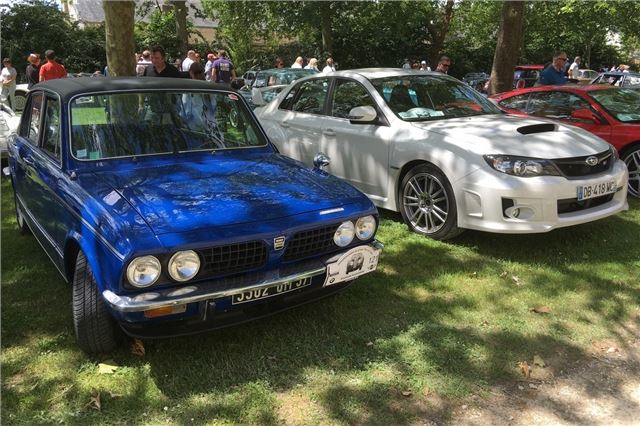 10


Triumph Dolomite Sprint and Subaru Impreza
Here are two very different takes on the sporting saloon - nearly 35 years apart. The Triumph Dolomite Sprint was refined and rapid enough to rival the BMW 2002. Dolly Sprints used a 16-valve engine that produced around 130bhp. Although it was put into competition on rally stages, it was never a huge success. Unlike the Subaru Impreza, which dominated rallying in the 1990s and early 2000s.
Comments