Top 10: Classic cars at the Grand Prix de Tours
More than 450 classics gathered in the French town of Chinon this weekend for the annual Grand Prix de Tours. The event, held in the Loire Valley, ran over the weekend of June 25-26 and comprised of a classic car rally on the Saturday and a parade along the town's streets on Sunday.
Star of the show was 'Le Tank' – a Butagtti Type 32 that first raced at the 1923 Grand Prix de Tours – but an eclectic selection of classics came from all over Europe, ranging from pre-war to modern. Here are just ten of our favourites.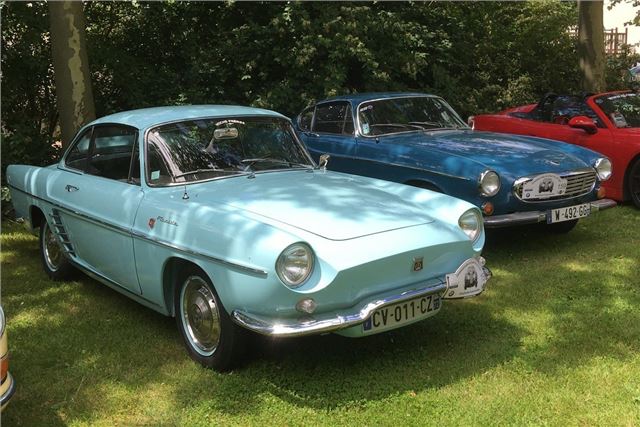 6


Renault Floride and Volvo P1800
Jealous of the success of Volkswagen's Beetle, Renault hit back with a Dauphine-based coupe and cabriolet called the Floride aimed squarely at the US market. Like the Dauphine, it was powered by an 845cc four-cylinder water-cooled engine mounted at the back of the car.
Another car maker trying to get a foothold in the US was Volvo. Like the Floride, its P1800 coupe was also aimed at American buyers - although Volvo used a more conventional front-engine, rearwheel-drive layout.
Interestingly, Italian designer Pietra Frua worked on styling both cars.
Comments