Renault 5 (1972 - 1984)
Last updated 16 June 2013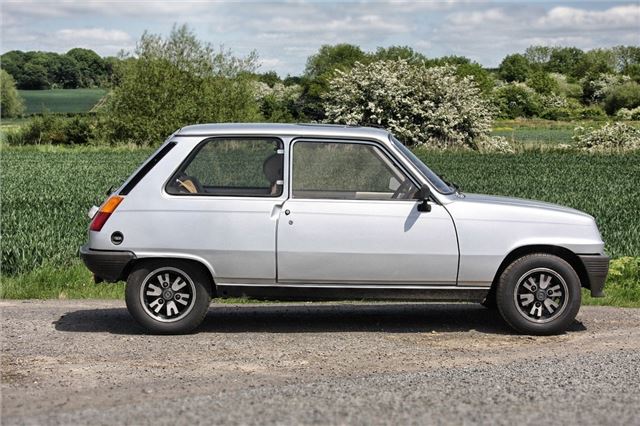 Model Timeline
April 1967
Renault's stylists tasked with sketching a new car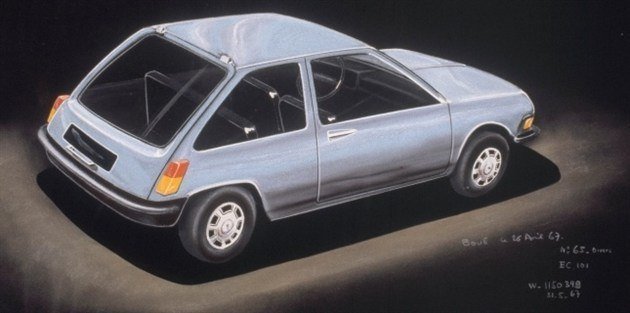 The Renault 5 might well have not seen the light of day at all had Renault not been looking to bolster its small car range - which in the late 1960s was represented by the utilitarian R4 and R6. Both of these cars might well have been practical, but they were hardly appealing to younger buyers, and Renault management was well aware that it needed a new product for the urban chic.
The design brief was simple, therefore - to create a car high of style, be specifically a three-door and appeal to young female drivers. Michel Boué was one of those stylists - he'd never yet designed a production car, and subsequently would not do any others. It took two days to complete his sketches, and his bosses, design chief Gaston Juchet and engineering head Yves Georges were the first people to appraise them for further development.
Unbeknown to Renault's management, Boué had already sketched a new three-door hatchback based on the R4's floorpan in his own time, keen to see how the older car could be developed. When Georges saw Boué's work for the first time, he knew instantly that this car could be just what the company needed for success in the 1970s. Guchet said that the R5 was the best looking car he'd ever been involved with in 20 years of design.
Boué was encouraged to develop the idea further, and within two days, his intial sketches were brought to life in the form of a polystyrene-foam model. Renault's management rapidly realised that they had a potential hit in their hands, and could well have the perfect small car to champion what would become the supermini sector - a market sector that was showing signs of growing hugely across Europe.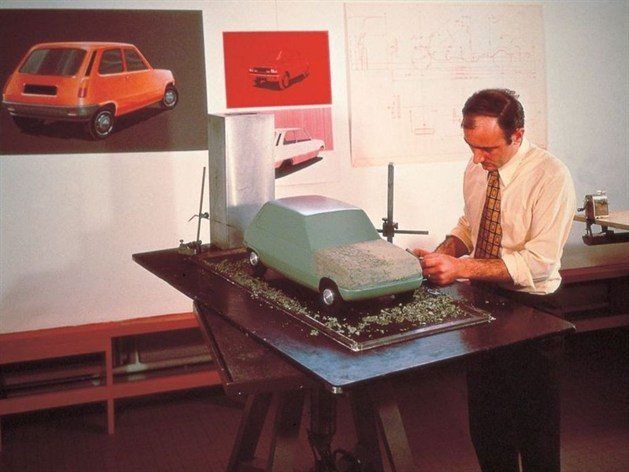 The three-door R5 met with approval from planning chief Bernard Hanon (who would later go on to become Renault's boss), who appreciated that this car's more youth oriented design and would be less less likely to steal sales from the R4 and R6 than it would have been with a conventionally preferrable five-door body. He approved the R5 for production, and Project 122 was born.
Although the three-door hatchback styling was seen as the Renault 5's greatest asset, it shouldn't be forgotten that it wouldn't have been quite as successful stylistically as it was without the addition of wraparound front and rear bumpers. These were a big deal back in the early 1970s, and a major advance. They were developed by Prost-Dame, who came up with glass fibre bumpers that were dipped in a self-skinning polyurethane foam. They proved highly impact resistant, and certainly gave the R5 Paris a parking-proof appeal, lacking in its chrome-bumpered rivals. Later models would also benefit from side strips made from the same material.
The tragedy was that Boué died from cancer of the spine a year before the R5's launch, so he never saw just how much of an impact his car would have in French culture.
January 1972
Renault 5 revealed to the press
The Renault 5 caused a sensation when it was first shown to the press. Although it was arguably not the first supermini - that title belongs to the Autobianchi A112 - it beat the Fiat 127 and Peugeot 104 (both of which lacked hatchbacks at launch), and was certainly a pioneer in marketing terms, because it was deeply desirable, and pitched specifically towards young female buyers.
The mechanical package was, predictably, almost pure R4, but there were a number of refinements. Whereas the R4 and R6 had their bodies bolted to a simple platform chassis, the R5's panels were welded to its platform to create a far stiffer monocoque. But the longitudinal engine layout, with gearbox up-front, and torsion bar suspension set-up that resulted in differing wheelbases side-to-side were carried over from the R4/R6.
March 1972
Renault 5 goes on sale in France
At launch, the R5 was available in two forms - the L model, which was initially powered by the R4's 782cc engine; and the TL, which used the more powerful 956cc engine from the R8.
October 1972
Renault 5 launched in the UK
Three-door hatchback finally goes on sale in the UK, featuring front-wheel drive, independent suspension, and just like the Renault 4 it's based upon, the strange gearbox-mounted-ahead-of-the-longitudinal engine drivertrain set-up. By this point in time, the Renault 5 is already France's best-selling car.
March 1974
Renault 5LS launched
A big departure for the Renault 5, as the LS is the first major engine upgrade for the range. It's powered by the 64bhp 1289cc engine from the R12 and ushers in a slightly revised dashboard design.

August 1974
Booted Renault 7 launched in Spain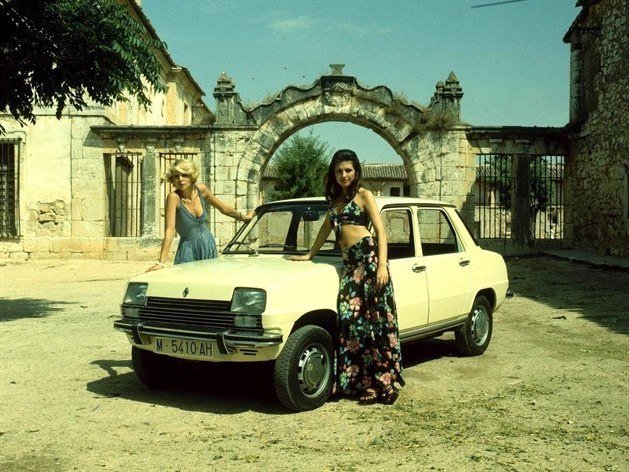 May 1975
More additions to the range
LS model is renamed the TS, thus creating a more overtly sporting derivative. Specification as the TL, but with uprated suspension, and improved trim.
May 1976
Economy model added
Renault 5GTL added to the range, featuring taller gearing, and economy optimised 1289cc engine from the TS, detuned to 44bhp. GTL is easily identified by its full-length body-side cladding. The R5 Alpine is launched in France. The R5 is now claimed by Renault to be Europe's best-selling car.
January 1978
Renault 5 Automatic added to the range
Launched at the Brussels Motor Show, the R5 Automatic uses a transmisson derived from the R16's. It's a major addition to the range, and is a stand-alone variation. It's powered by a 55bhp version of the 1289cc GTL/TS engine, and pretty much has the two-pedal supermini market to itself.
October 1978
Renault 5 Turbo unveiled
The first public showing of the mid-engined Group 4 rally version. It causes a sensation.

May 1979
Renault 5 range facelifted
Exterior styling remains unchanged. Revised dashboard with impact absorbing padding added, other detail improvements across the range. 5TL and GTL now powered by the 45bhp 1108cc engine also used in the R4.
August 1979
Renault 5 Gordini goes on sale officially in the UK
The hot Renault 5 has been semi-officially imported into the UK since 1976, but RHD and official sales follow three years later. Known as the 5 Alpine in Europe, the Gordini is powered by the 1.4-litre engine boasting 93bhp and a 110mph maximum speed. Identified by its striking alloy wheels, deep front spoiler and body graphics.
September 1979
Five-door R5 launched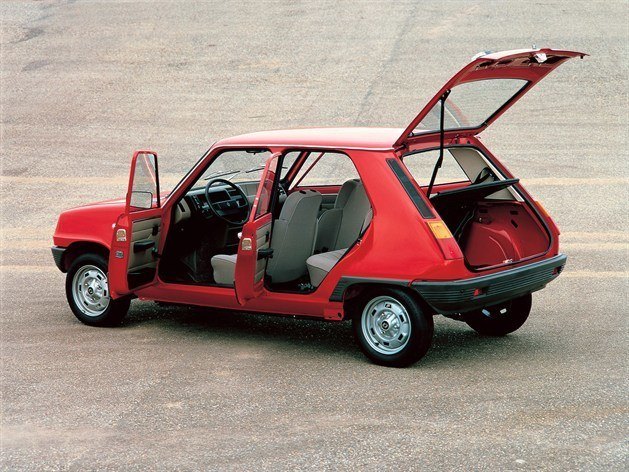 Five-door models arrive in the UK, initially available in GTL form only.
July 1980
Five-door TL introduced
September 1981
More changes
1.1-litre engine replaces the 1.3 in the GTL, with significant improvements in reported fuel consumption, five-door TL version dropped, 1.4-litre engine now standard in the R5 Automatic, replacing the previous 1.3-litre.
December 1981
TS revised
1.4-litre engine replaces the 1.3, which now has a five-speed gearbox fitted as standard
January 1982
GTL becomes Europe's most economical car
A five-speed gearbox is fitted to the GTL, creating what is Europe's most economical car - briefly - according to government fuel consumption figures.
May 1982
Gordini Turbo introduced
The Renault 5 Gordini is replaced by a more powerful turbocharged counterpart. With 110bhp, its 0-60mph time is reduced from 10.0 seconds to a more competitive 8.7.
September 1982
Further upgrades to the range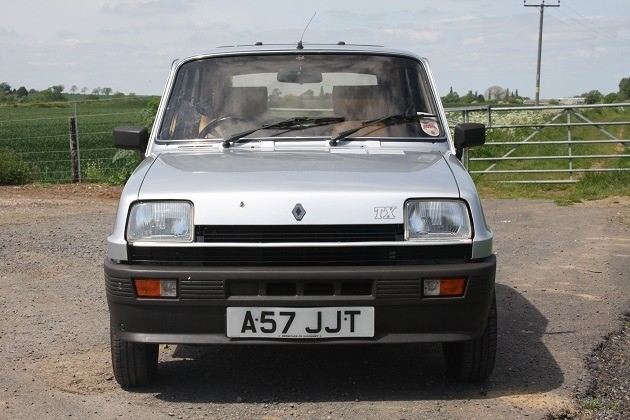 Equipment levels improved across the range are boosted, but the big news is the arrival of the 1.4-litre TX, which features power assisted steering - a first in its sector. Front end styling is tidied up with a deeper, more aerodynamic front bumper.
September 1983
Changes to the R5 range
Five-speed transmission fitted to the TL, but TS and five-door Automatic are dropped from the range.
May 1984
Range trimmed as production winds down
Renault begins gearing up for the introduction of the 5 Mk2, or Super-cinq as it ended up being called. That meant that the range is simplified - the model line-up is reduced to TL in three- and five-door form; GTL as a three-door only; and Gordini Turbo - which has its equipment tally reduced. All models are now fitted with factory sunroofs. In honour of the famous special edition, the range is also rechristened the Le Car 2.
February 1985
Renault Le Car 2 goes off sale following the end of production in October 1984
Renault 5 documentary
Back: Introduction
Next: Driving
Compare classic car insurance quotes and buy online. A friendly service offering access to a range of policies and benefits.

Get a quote