Peugeot 205GTI (1984 - 1994)
Last updated 22 March 2013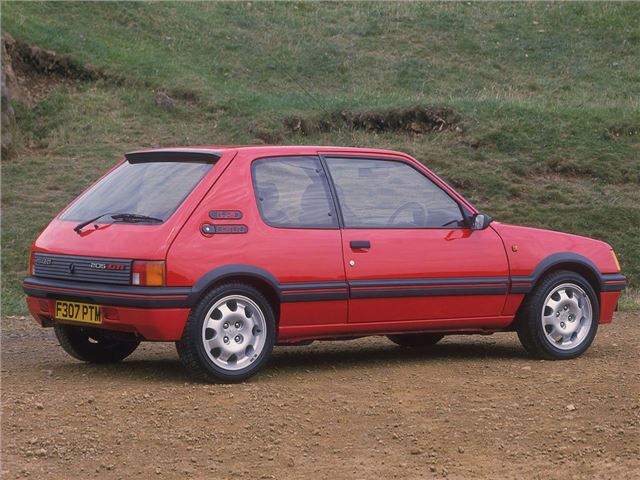 Great handling, brilliant styling, excellent performance, a very cool 1980s hot hatchback that everyone's cottoning-on to
Still some badly repaired examples out there so be alert
Introduction
The Peugeot 205GTI is considered by many enthusiasts to be there best hot hatchback to emerge from the 1980s. Although, the Volkswagen Golf GTI is more complete in its abilities, and has reliability and build quality that the French car could only dream about, the baby Peugeot majors on fun and communication with almost single-minded clarity.
Volkswagen certtainly kick-started the GTI craze in 1976, even if it didn't really create the concept, but the 205 took things a step further when it was launched in 1984. Initially available only with a 1.6-litre engine, the 205GTI suffered from super-stiff suspension and Lego-build quality, but by 1986 and the interim facelift model with 115bhp and re-jigged suspension, the 205 was just about perfected. Later that year, the 205 gained the 130bhp 1905cc XU engine, instantly giving more rapid acceleration and a higher top speed.
Debate still rages as to whether the 1.6- or the 1.9-litre car is the better of the pair – the smaller engined car is slightly lighter and better balanced, yet the more powerful 1.9 is ultimately faster. Both variants had a reputation for lift-off oversteer – which has been subsequently tamed by the fitment of modern tyres.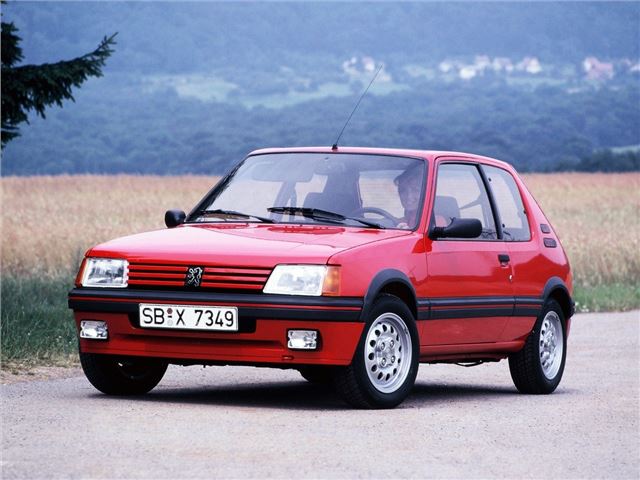 Next: Specifications
Buy a Peugeot 205 from £2,500