Renault 5 (1972 - 1984)
Last updated 16 June 2013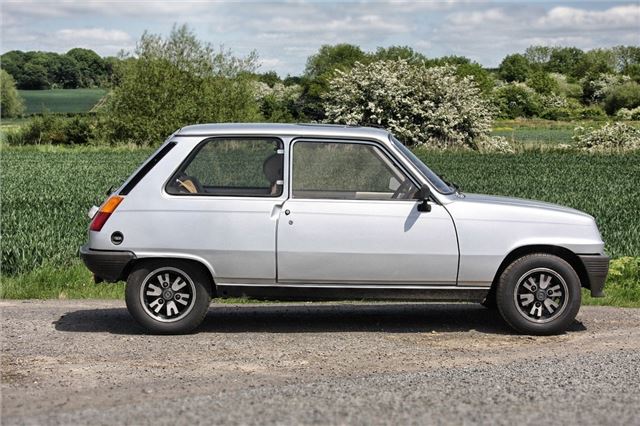 The Renault 5 might not have been the first supermini, but it was instrumental in popularising the concept in Europe. When it was launched in 1972, the French took the practical small hatchback to their hearts, making it their best-selling car - with the rest of Europe falling under its spell in the ensuing months.
By the time this TX rolled off the line, the R5 had been in production for over a decade - and yet it was still a cool, class-leading small car. And today it's as appealing as it ever was - if rather rarer.
---
Classic road test: 1983 Renault 5 TX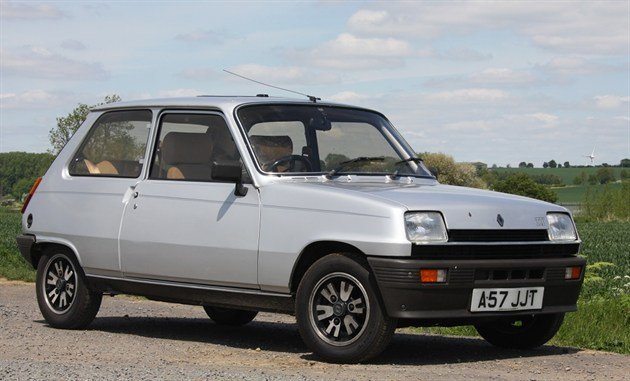 The Renault 5 was a gamechanger. That much we do know. Before R5, small cars were just that - small. Take the Mini - it may have been the darling of the 1960s set, seducing a generation of cool cats, but there's no denying it lacked ultimate practicality, even if it was a hoot to drive. But when the R5 appeared on the scene in 1972, it managed to emulate the Mini's cheeky charm and classless image, without compromising practicality.
For the young Parisiennes who bought the R5 as their car about town, it was perfect. Great visibility, brilliant manoeuvrability, perky engines, and a gloriously practical hatchback and luggage area for those mammoth shopping trips on The Avenue des Champs-Élysées. Like the Mini, the R5 ended up being an utterly classless conveyance, equally at home in the exclusive 16th arrondissement of Paris, or down on the farm in rural Languedoc. Not many cars pull that off - the Mini was one; the Peugeot 205 ended up being another.
As you'll have already seen from the R5 timeline, it was a car that benefitted from continuous development during its 12-year production run. It was regularly upgunned with increasingly powerful engines amd additional equipment, and by the time our test TX rolled off the production line in 1983, it was possible to buy a very opulent R5 indeed.
Part of Renault's ability to offer so many upgrades was the adaptability of the R5 - there was a high degree of parts interchangeability across the range. So, for instance, when Renault decided to build an automatic version, it modified the transmission already fitted to the R16. More powerful engines needed? Take them from the R8 or R12...
And this 1983 R5 TX as owned by Renault UK is an enterprising range-topping model. It's powered by a perky R5 TS engine and lavishly equipped for its time, with power assisted steering, five-speed gearbox, velour sports interior including electric windows. It cost £4986 new in 1983, compared with £5144 for an Austin Metro Vanden Plas or £5350 for a Ford Fiesta 1.3 Ghia, neither of which offered any of the above luxury features. Of course, by then, the R5 was getting on, and the newer, more efficiently packaged, rivals had the beating of it in many areas. But the R5 was still an appealing and popular supermini - and France's number one selling car.
The inside story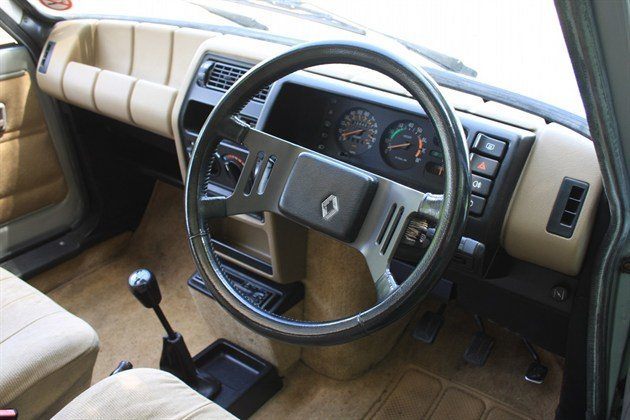 Jumping into a Renault 5 today is an educational experience. Aside from the cramped footwell, and engine firewall being where the clutch rest should be, the driving position is spot on. You sit high in a glassy, slim-pillared, light and airy interior, which gives the driver oodles of confidence when threading through tight urban traffic.Your first impressions will be dominated by just how soft the driver's seat is - you sink into it, and if you're not careful setting up the correct position, you'll end up slouching and suffering 50-mile backache.
Ergonomically, the R5's not bad either, with the heating and ventilation controls being logically arranged in the centre console, with the rest of the minor controls being grouped around the steering wheel. Indicators are on the correct (for RHD) side - operared by a stubby stalk on the right hand side of the steering column.
Only the stupidly-sited stereo, down by your left leg, lets down the interior - even if it's a necessity in order to accommodate the longitudinally-mounted engine. The steering wheel is a nice, fat leather-trimmed item also found in the Fuego; the dashboard is pleasing to look at, has plenty of stowage space, and is made from plastics that are pleasant to touch.
Our TX's beige interior also looks fabulous, with luxurious deep-pile carpet, and wonderful-looking seats. The tall backrest and prominent side bolsters, which back in the day were delightfully called 'petals' promise huge comfort, and they don't disappoint. It's tight on space, especially in the rear, compared with a Metro or Fiesta, but for a bit of fun weekend classic driving today, who really cares?
Final mention should go to the boot. It's here that the R4's utilitarian DNA shines through most brightly. The tailgate reaches down to bumper level, and the load area is a nice practical shape, which can be extended by dropping the rear backrest - unusually for this era, a simple one-handed operation. Even today, it seems some manufacturers can't always do it as well.
On the road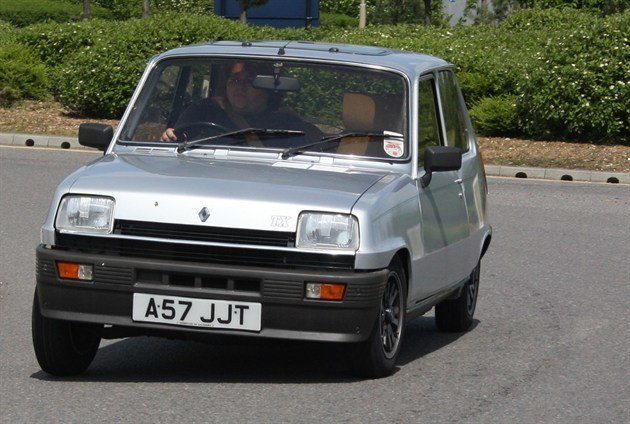 The engine bursts into life, full of energy and raring to go. There's some top-end chatter, but it's surprisingly smooth and quiet - initially - and belies its age (when new) well. The short gearstick promises a snappy change, but sadly, that doesn't prove to be the case, feeling baulky and obstructive. It's not a pleasant change, but it is stress-free, and thanks to a wide and well defined gate, almost impossible to wrong-slot. If you want an R5 that changes gear well, you'll need to find an early dash-change model.
The steering is light, and raises some initial concerns about a lack of feel - but as speeds rise, this proves not to be the case. Heading for your first corner, those unfamiliar with French cars of this era might be alarmed by the amount of body roll - it can feel like the car is going to topple over. Of course it never does, and very quickly, a sensitive driver will learn to feed the car into bends - at improbable speed - with smooth, flowing inputs at the wheel.
Despite being light, the steering gives masses of feedback, and soon reveals that the R5 also has huge reserves of lateral grip - and if you're unfortunate enough to encounter any irregularities mid-bend, such as potholes, there's more than enough suspension travel to take them in its stride. Unlike a Metro or Fiesta, which could end up skipping nervously.
But where the R5 really excels is its straight-line ride comfort, which is simply superb. It lopes along like a true luxury car. Typically rough British roads are shrugged off, leaving the driver to enjoy every journey, without the need to go avoiding potholes, or slow down for insignificant obstacles - like speed humps or level crossings. To get this level of ride compliance in a supermini was highly unusual back then and impossible now; and pretty much a sole preserve of the French.
Performance is reasonable, with a 0-60mph time of around 13 seconds and a maximum speed in sight of 100mph, but you have to work its 1289cc 63bhp engine quite hard to make genuinely rapid progress. Best to relax, go with the flow, and let the ample torque (67lb ft at 3500rpm) pull along the 800kg R5 in a pleasingly quick and fuss-free manner. Once on the motorway, the fifth gear helps with cruising, although it's not actually as tall a ratio as you might expect, spinning just below 4000rpm at the legal limit. But wind and mechanical noise are hushed, so assuming you've set the right seating position, long motorway journeys aren't too much of a chore.  
There aren't too many left now, so if you fancy a Renault 5 here in the UK, be prepared for a long search, or don't be too fussy about specification or colour. Our TX is an exceptional classic - because it can still be used quite happily in modern traffic condtions, and won't sting your bank balance if you're on a budget. And it's such a loveable looking car that its faults - of which there are surprisingly few - are easily forgiven.
The R5's main enemy is rust - and that's why there are almost no 1970s examples left on UK roads. It was made from thin sheet steel, and contained far too many water traps for its own good. Non-Renault garages hated working on them, too. But the mechanical package is tough and long-lived, and chances are that if you find a survivor today, it'll be as cherished as this one, and your only issue will be dealing with the lack of off-the-shelf parts supply should you suffer from the odd, random, breakdown.
In summary, it's a brilliant car, and every bit as important in automotive history as the Mini or Volkswagen Beetle, with more than 5.5 million sold. Like those two cars, it was perfect for its time and its legions of buyers, even if its mechanical layout proved to be something of an evolutionary dead-end. But unlike those two, it's relatively roomy, practical, and lacking in mass-classic appeal. Perhaps if they'd not come up with the Clio name in 1990, that might have been different.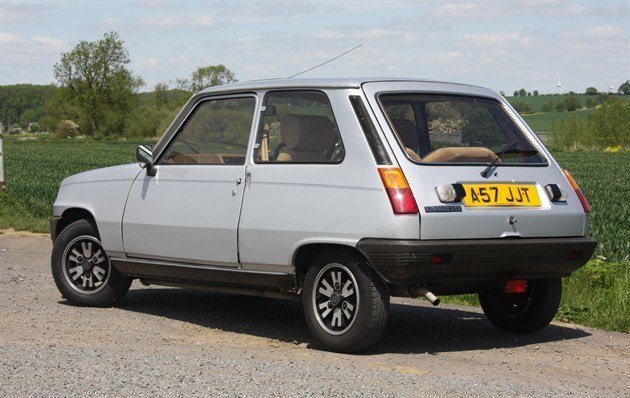 Back: Model Timeline
Compare classic car insurance quotes and buy online. A friendly service offering access to a range of policies and benefits.

Get a quote