Lancia Thema (1984 - 1994)
Last updated 2 October 2013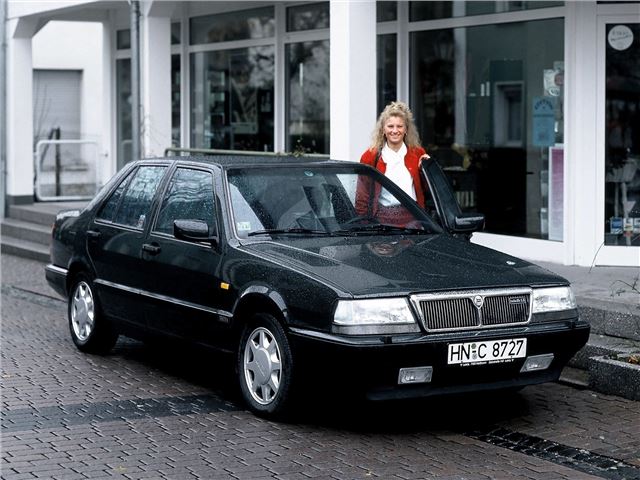 Spacious cabin, big boot and enjoyable to drive, better reliability than it's often credited with.
Can be afflicted by rust and reliability problems, parts can be tricky to source
Introduction
The Lancia Thema was the first of the joint Fiat/Saab Type 4 cars, and was a replacement for the rather unsuccessful, albeit appealing, Gamma. Like its predecessor, it was stylish, although some would accused it of being a slight bit '80s Giugiaro-generic. In addition, the plush Alcantara-trimmed interior of the more luxurius models was very inviting indeed. The pick of the range from launch was the two-litre turbo, initially powered by the 8v 2.0-litre that would eventually find its way under the bonnet of the Delta Integrale. The combination of speed and serenity was an appealing one, and the 165bhp engine delivered masses of torque.
The first generation was built between 1984 and 1988, and was also available with 1995cc 8v twin-cam engine in injected form, a 2849cc V6, and a 2445cc four-cylinder turbodiesel, which the UK was denied. The facelifted Thema featured new headlamps and 16v engines, developing up to 200bhp. A further subtle facelift followed in 1992, before production ended in 1994 following Lancia's withdrawal from RHD markets, such as the UK. Already rare in the UK, but still surprisingly cheap, when they turn up for sale.
Next: Buying Guide