Honda NSX (1990 - 2005)
Last updated 24 February 2021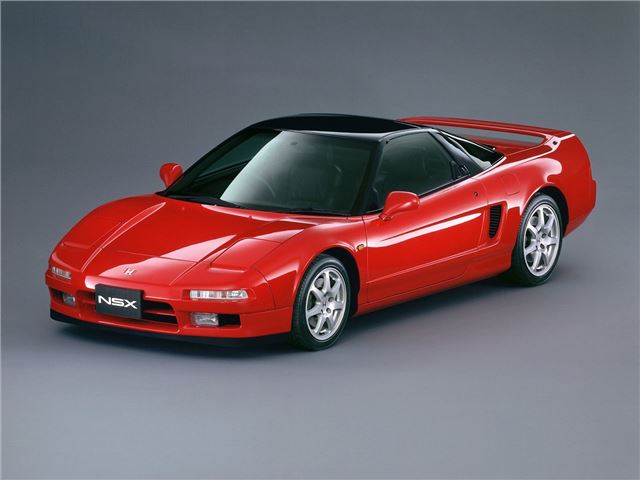 Buying Guide
Good
Surprisingly civilised supercar.
14' 7" long by 6' wide and weighing 1,410kg.
As easy to drive as a Honda Civic, but originally had storming VTEC V6 with 271 bhp that sounds wonderful.
Early 5-speed models did not have standard PAS and were better for it (optional PAS was electric). Aircon standard, naturally. Auto optional.
Targa came along in July '95 with standard PAS and optional F-Matic auto or six-speed manual.
Engine grew to 3,179cc in Feb 1998 giving 276hp and more torque. Far more reliable and easy to live with on a day-to-day basis than a Ferrari. Revamped again for 2002: 276b, 220lb ft torque; top speed 168mph; 0-60 in 5.5 seconds; combined economy 22.8mpg.
In June 2001 Honda was rated by Motor Warranty Direct as Britain's 4th most claim-free used marque. Hondas generally 8th lowest average warranty repair costs in 2003 Warranty Direct Reliability index (index 67.27 v/s lowest 31.93) www.reliabilityindex.co.uk/default.html?apc=311
Bad
Tends to understeer quite a lot rather than catch you out with snap-oversteer.
Power-steered cars lack steering feel.
Eats rear tyres (6,000-8,000 miles), which were originally very expensive, but price of these has now come down.
Watch
Must have full dealer service history with super-clean fully synthetic oil, frequent ATF, brake fluid, coolant, aircon refrigerant changes.
Check carefully for any signs of uneven tyre wear.
Alloy suspension is vulnerable to off road (or off track) excursions and speed hump and pot hole damage.
Recalls
Back: Driving
Next: Running
Compare classic car insurance quotes and buy online. A friendly service offering access to a range of policies and benefits.

Get a quote