Mazda MX-5 (1989 - 1997)
Last updated 31 August 2017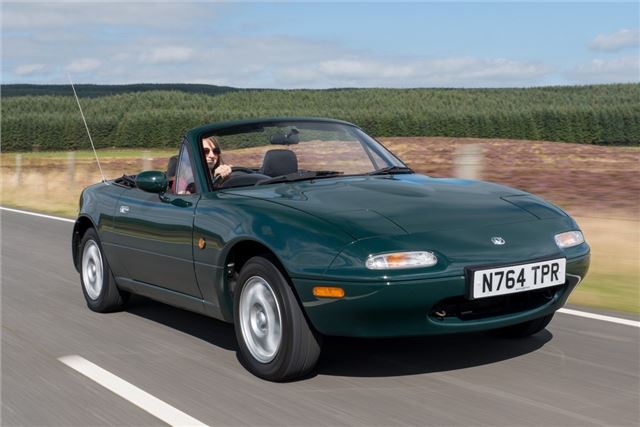 Superb handling, very reliable, good parts support, excellent value for money, lots of fun. (Model designation NA.)
Rust can be a killer, roof isn't 100% waterproof, later 1.6s down on power.
Introduction
In 1989, the Japanese motor industry came of age. It was a seminal year when it assaulted the last bastion of European exclusivity - with a number of unrelated new car launches. Lexus took on the luxury establishment; Honda did the same to the supercars with the NSX; and Mazda built a traditional British sports car in the shape of the MX-5. It looked like a Lotus, sounded like a Triumph, and went like an MGB. Except there was one important difference... reliability.
In short, the MX-5 (model designation NA) was the perfect roadster for those who wanted the traditional British sports car experience without the associated worries, unreliability and oil leaks. With a twin-cam engine that's more powerful than the Lotus Elan it apes, the MX-5 offers sufficient performance, though not enough to trouble the fine handling and grip. Steering was sweet, and the gearchange was precise.
Over the years, the MX-5 has proved it can cover high mileages fuss free, while the only rust you are likely to find is where the sills join the rear wings. The lighter, early 1.6s are favoured (but 1.8s are just as much fun). You'll want to avoid the budget-spec post-1994 1.6 engines as they are down on power compared with the launch-spec cars.
Next: Driving
Buy a Mazda MX-5 from £3,995