MG RV8 (1993 - 1995)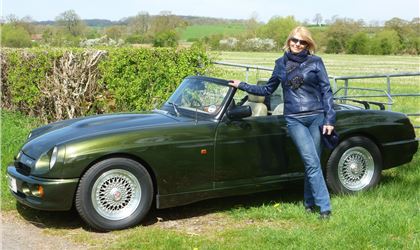 Roadster
reviewed by isaydingdong on 5 June 2014
5
Cost of maintenance and repairs
5
Experience at the garage or specialist
3
How you rate the manufacturer
A modern classic for country road burbling
In common with many people I was mildly embarrassed by the MG RV8 when it was launched in 1992. It seemed a poor effort and very old fashioned, I remember thinking' is this the best they can do?'
Well, 20 years later they are starting to make sense as a great modern (ish) classic car.
I have always run a couple of classics but one breakdown too many led me to look at more modern options. I thought I liked SL Mercs until I drove one but a spin in a beautifully maintained MGRV8 convinced me to buy one, and I haven't looked back.
They don't rust, they have reliable electrics, air con, leather and walnut and that great V8 engine.
The handling and ride may be a little behind the times at speed but if you are just interested in burbling along country roads with the wind in your hair its the business.
Get a good specialist to set it up right and you will have a great British, steel bodied, V8 roadster that is charming to own and will surely hold its value well with the renewed interest in the MG brand. I love mine (and so does the wife).
reviewed by philirv on 26 October 2013
Write your review
Just reviewed...