Fiat Panda (1980 - 2003)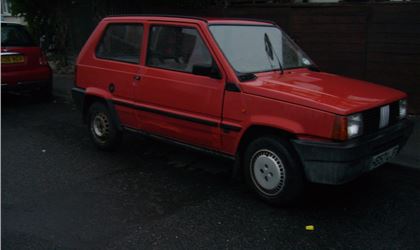 Panda 750
reviewed by JD1948 on 15 January 2015
5
Cost of maintenance and repairs
5
Experience at the garage or specialist
5
How you rate the manufacturer
The best fun on four wheels!
Great to drive, very basic, simple to maintain, the best designed ashtray I've ever seen (which clips to the fascia wherever you want) keeps up with the rest of the traffic(I live in an area where there are few hills!)

Where it's legal, at over an indicated 80mph this car is SILENT!

Great economy & is able to use unleaded petrol with no modifications.

Cheap to change cambelt & tensioner (DIY £31.00 using genuine Fiat parts)

Rear seat is removable & gives lots of space for taking garden rubbish to the tip.
reviewed by JD1948 on 16 October 2014
Write your review
Just reviewed...