Citroen Saxo (1997 - 2003)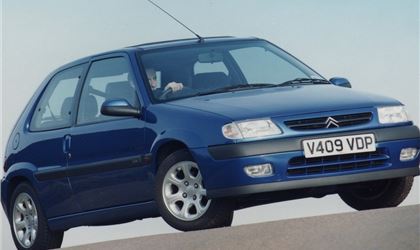 1.5 sx diesel
reviewed by darwen on 27 November 2010
5
Cost of maintenance and repairs
4
How you rate the manufacturer
RELIABLE AS HELL AND DEAD CHEAP TO RUN
I bought this car as I needed something cheap to run. I drove a 15 mile motorway comute followed by a 20 min stuck in traffic crawling for 2 miles every day for 3 years in it. Purchased the car with 188k in summer 06 (it had been clocked and thought i was getting a car with 88k) and have sold it with 220k. I changed the oil and filter myself every 4 months which possibly helped to keep it going! And I would get about 450 miles from a tank full which i though was brilliant.
IIt passed all it MOTs with only minor work ever being needed, hand brake adjustment, brake pads etc. It needed a clutch and an exhaust doing while i had it - again this was really cheap to get done.
I ran out of fuel once and used a can to fill up till i could get to the services. I then accidently filled with pertol. I didnt realise till the next day when it started to judder blowing white smoke from the exhaust. It took me ages to hand pump this out but then I filled her back up with diesel and she started. That was last year and it has still started first time ever since - bulletproof engine.
It was awefull to steer at speeds and would often skid out. Even with new pads and disks it wasnt the best car for stopping sharply!
Write your review
Just reviewed...