Citroen CX (1974 - 1991)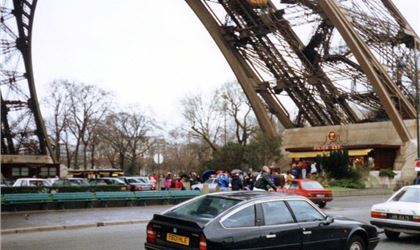 CX25GTi Auto Series 2
reviewed by djmgw on 20 January 2020
4
Cost of maintenance and repairs
2
Experience at the garage or specialist
5
How you rate the manufacturer
Gallic
I actually bought it in 1993 but the list doesnt go that far back. I dont still own it, I traded it in to the late Roger Bradford in Summer 2000 for a series 1 GTi manual.

Had usual problems - Rust around the sunroof, rust in the footwells, ate a couple of alternators and a battery in the 6 years I had it.

Rear swing arm bearings done with mod so you could grease them helped a bit - new spheres front and rear plus the accumulator re-gassed.

Still it looked smart in black - very good "presence" and went ok with the normally aspirated pushrod engine - about 140 horsepower I think.

Handling was good on michelins, no feedback but it went where you pointed it - like a big mini.

Lots of niggles - trim, bodywork, electrics, part of the classic car thing i suppose but I got bored with them in the end and drive modern boxes now, but still browse ebay now and again.....
reviewed by citbloke on 20 June 2014
Write your review
Just reviewed...