Austin A40 Farina (1958 - 1967)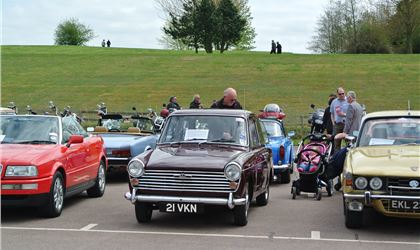 A40 Farina Mk II Saloon (Purchased July 1964)
reviewed by Richard BMW on 2 May 2014
4
Cost of maintenance and repairs
3
Experience at the garage or specialist
3
How you rate the manufacturer
Small, versatile and economical in its day.
I have owned this 1098cc Austin A40 farina since July 1964. It was purchased with 6,400 miles on the clock, and has now done almost 200,000 miles.

This car was not particularly well built, but with careful regular servicing and much DIY over the years proved generally reliable, and even today is on its original engine, gearbox and back axle. The bodywork was rust proofed by myself over the years, but a full restoration was required in the early 2000's, where some bodywork was replaced.

The car is in full running order, and some 10 years since being restored is in good condition.

As a car the A40 was one of the earliest "hatchbacks", although mine is a Saloon. Even so the back seat folds flat, but only the lower tailgate opens. There are drum brakes, worm and roller steering, only a 4 speed gearbox, and a paltry 48bhp on a good day! The car was barely competitive in its day, as both the Mini and 1100/1300 front wheel drive models came out in the early 60's, rendering the A40 rather old fashioned.

I have been very happy with the car, but believe it is only with much hard work that it remains on the road today. Luckily mechanical parts are generally obtainable, but body work is a problem.
Write your review
About this car
| | |
| --- | --- |
| Top speed | 83–180 mph |
| 0-60 | 5.0–27.0 s |
| Power | 48–320 bhp |
Just reviewed...