Our Cars: 1990 Mercedes-Benz 190 2.6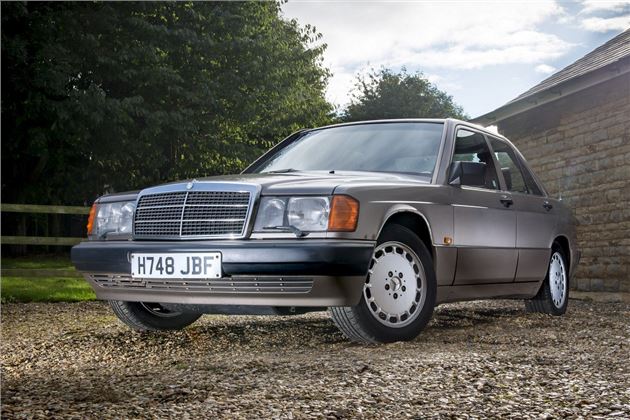 17 August 2017: Would I like to buy a Merc 190? Damn right I would.
The Details
| | |
| --- | --- |
| Current mileage | Didn't have time to look |
| Actual economy | 28mpg |
| Costs so far | £1700 |
I've been keeping an eye out for a Merc 190 for a while. As a big fan of modern classics and with a young family, I reckon the 190 would do us all proud. But despite seeing a few four-pots over the years, I've never taken the plunge.
Maybe the four-pot isn't sexy enough? Maybe not. All I knew is that what I really wanted was a six-cylinder. Trouble is, the larger-engined models are always way over my meagre budget. I've got £1500 to spend, maybe £1800 at a push…
So the dream stayed on the back-burner until one day in summer. That's when I heard that fellow motoring journalist Owen Ready was keen to get shot of his 1991 2.6. I'd already seen his advert and the car looked ok – but I didn't have the £3500 he was asking for it.
We'd chatted about it and left it at that as far as I was concerned.  Then the phone rang. It was Owen. He was leaving for his new job in Sweden tomorrow and the car needed to be gone before then.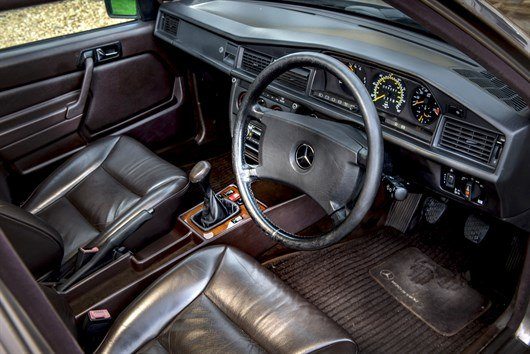 Remember all those useful bits of buying advice you read? Never buy a car until you've inspected it. Never buy the first car you see…. Etc etc. Well, sometimes you just have to ignore them. This was my chance to get a six-pot Merc within my budget and I was damned if I was going to let common sense get in the way.
I got a taxi to the train station and was on my way within the hour. The 90 minute journey into town and across the city gave me plenty of time to start panicking and regretting my hasty decision. But, I reasoned, the car had been in regular use. And I had breakdown cover. What could possibly go wrong.
Between loading boxes into a van, Owen chucked me the keys for the Merc, signed the paperwork and I handed over the cash. There was no time for niceties. He had a plane to catch and I had some traffic to beat in my new ride...
Later: Our six-pot Merc needs some TLC »
Updates

We give our new arrival the once over and discover some hidden nasties

17 August 2017: Would I like to buy a Merc 190? Damn right I would.
Keith snaps up the opportunity to buy a 190. Will the car bite him in the backside?
Compare classic car insurance quotes and buy online. A friendly service offering access to a range of policies and benefits.

Get a quote