Our Cars: 1990 Mercedes-Benz 190 2.6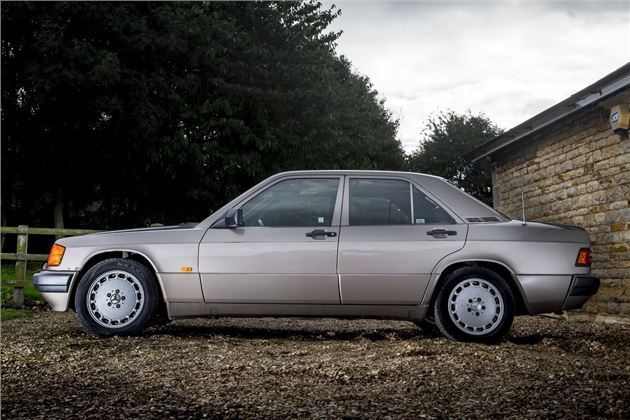 14 September 2017: Our six-cylinder Merc needs some TLC
The Details
| | |
| --- | --- |
| Current mileage | 196,878 |
| Actual economy | 34mpg (no, really) |
| Costs so far | £400 plus an L-reg Rover Metro |
Having raced down to London to rescue the Mercedes, the drive home gave me plenty of chances to get to know the car. In fairness, the 'to do' list started writing itself from the moment we picked it up and discovered two of the cars tyres were busy losing air.
After eyeballing all four boots, it was obvious that they were all coming towards the end of their useful life. It was definitely time to make a call to Vintage Tyres to see what the damage for a set of new 205/55 R15s would be.
But not before I'd got out of the city. It was 3.50pm on a warm late-summer's evening – the perfect time for a drive in a classic. As long as that drive didn't involve trucking across town in rush hour with one on eye on the temperature gauge…
Within a few minutes, the Merc and I ground to a halt in traffic and it was time to find out how good the cooling system was. The answer? Not good. That six-cylinder makes a lot of heat. A quick fluid check departure told me we didn't have a leak – but the temperature needle told me it wasn't the most efficient cooling system.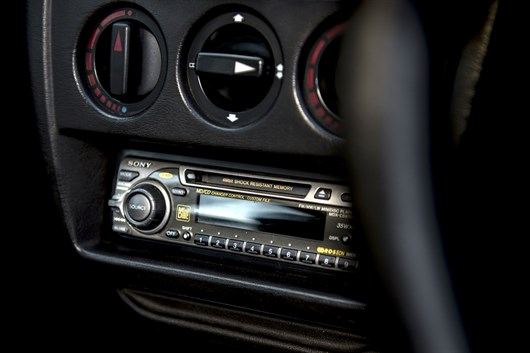 To take the edge off, we tried killing the engine during long periods of rest. But soon, the temperature in the engine bay was causing the fuel to vaporise making restarts difficult. There was nothing for it but to drop the windows and crank the heating. That was when I realised the Merc had a few sticky switches.
Sweltering cabin heat and a panicking about an overheat made for an uncomfortable hour's drive. Eventually, though, the traffic thinned and we started making progress. No longer bogged down, the Merc's operating temperature returned to normal and I was able to relax and enjoy the ride.
At higher speed, there were a few knocks and rattles, but on the whole it was nothing more than you'd expect from a car of this vintage. Non-urgent knocks and rattles can wait – but I'll need to sort the cooling system and the tyres sharpish.
« Earlier: Would I like to buy a Merc 190? Damn right I would.
Updates

14 September 2017: Our six-cylinder Merc needs some TLC
We give our new arrival the once over and discover some hidden nasties

Keith snaps up the opportunity to buy a 190. Will the car bite him in the backside?
Compare classic car insurance quotes and buy online. A friendly service offering access to a range of policies and benefits.

Get a quote