Huge Hoard of '60s and '70s American Classics Found Tucked Away in Thailand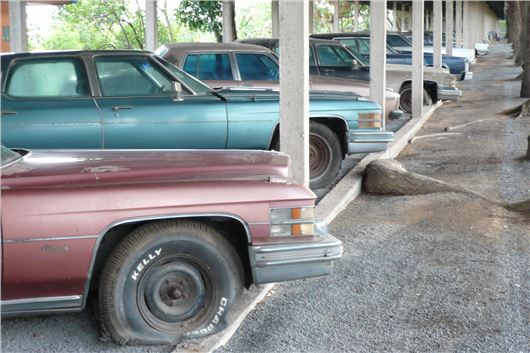 Published 04 June 2016
More than 100 non-running 1960s and 1970s American Cruisers have been found stored in custom built open sheds in Thailand, near Bangkok.
Mostly GM, some Lincolns, didn't see a single MoPar. From what I can gather, a collector has been picking them up from the streets for the past 30 years or so, then storing them reasonably sympathetically.
Apparently, all are for sale.
Did some Googling to get the years and models right. Highlights, to my eyes, included this 1968 Buick Sportwagon, seemingly rust-free with all the glass (including the roof glass) intact.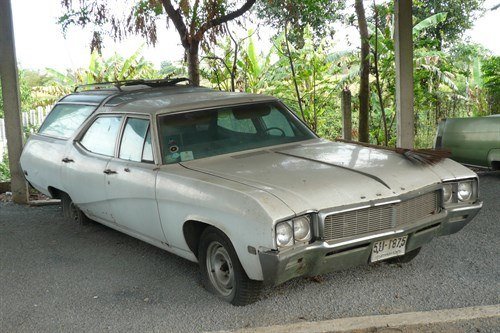 Some of the Cadillacs were quite tidy. Others weren't.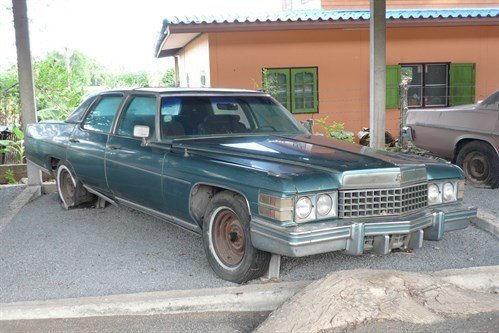 Apparently the location were they are stored was not overwhelmed by the October 2011 floods trhat devastated 30% of Thailand. Here's a 1977 Oldsmobile Cutless Supreme.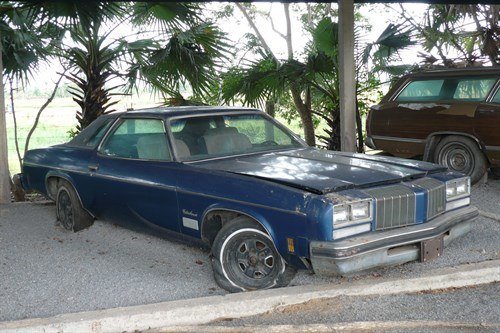 I liked this 1974 'Kojak' Buick Century.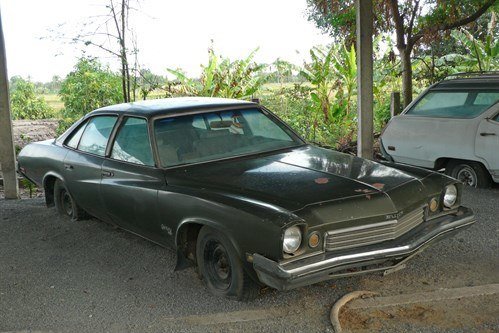 But, a mile down the track in a separate storage facility, there are a couple of real 1963 Chevelle 'Shark' Thai police 'Shark' cars.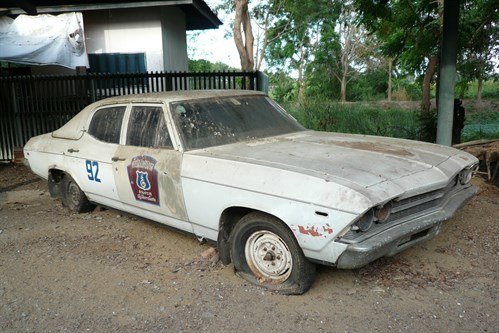 Loads more. Chevy Vega. Ponticac Fiero. This 1973 Pontiac Catalina with the 400 motor.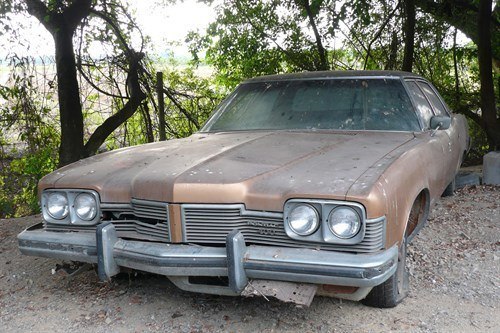 I've got the details of the 'manager'. Anyone interested in any of this stuff please emails me at letters@honestjohn.co.uk and I'll make the necessary arrangements for you to pay a visit.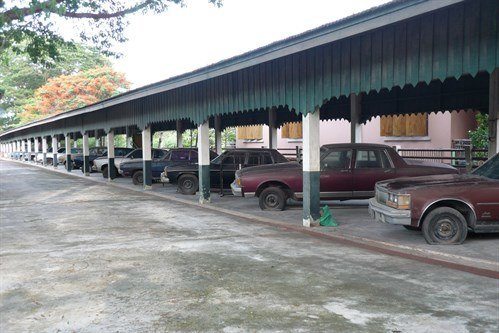 We went back. Click forward to 2nd instalment of this story
Comments
Author

Honest John
Latest