Techno Classica 2015: Audi shows off its convertible heritage
Audi showcased 80 years of its convertible and roadsters at this year's Techno Classica car show in Essen, Germany.
In an exhibition called, 'The Sky's The Limit' it pulled together several of its best cars for sun worshippers, offering a fascinating insight into the company's history and evolution over the past 80 years.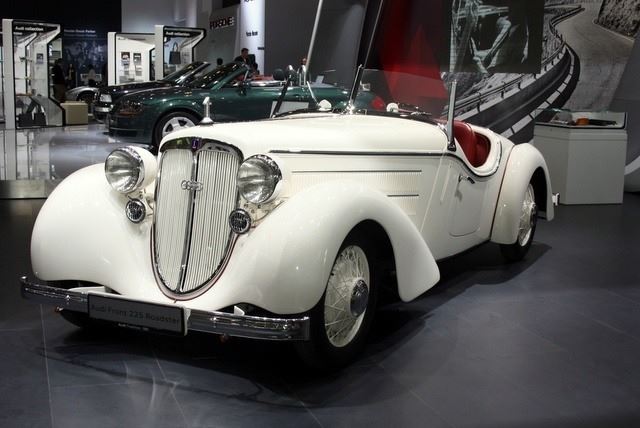 1


Audi Front 225 Roadster
Unveiled at the at the 1935 Berlin motor show, this Audi Front Roadster caused quite a stir. Designed by the engineering office of the Horch plant, it used the Wanderer six-cylinder engine uprated to 2.3-litres. Beautifully elegant, it came with a high price tag which put people off. So much so that the planned limited production run never happened. This is a replica of the orginal prototype.
Comments