Future Classic Friday: BMW 7-Series E65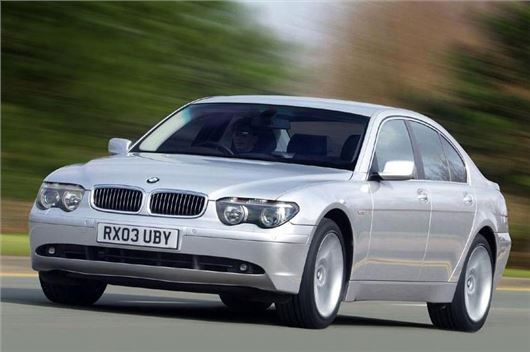 Published 29 March 2019
Few cars were as controversially received as BMW's E65 generation of 7-series, which brought both styling and technology revolutions to the brand's model line-up.
It was the first BMW to introduce what BMW called it's 'flame surfacing' styling language, introduced by BMW's design chief Chris Bangle, although it was actually Dutch designer Adrian van Hooydonk that was responsible for most of the car's external appearance. Indeed, the production model was somewhat toned-down from Van Hooydonk's original proposal, which gave the 7-series a more coupe-like rear end.
The look wasn't entirely well received. The previous 7-series was a sharp and stylish machine, while the 3- and 5-series were also undeniably elegant, so the more challenging looks of the E65 came in for quite a bit of criticism at launch (enough, in fact, for BMW to facelift it and tone it down a bit in 2004). However, it has aged well, not least thanks to the influence its styling themes have had on subsequent new BMW models. It's more that, when new, the car was competing in an extremely conservative area of the market, against traditionally styled cars such as the Jaguar XJ, Mercedes S-class and Lexus LS.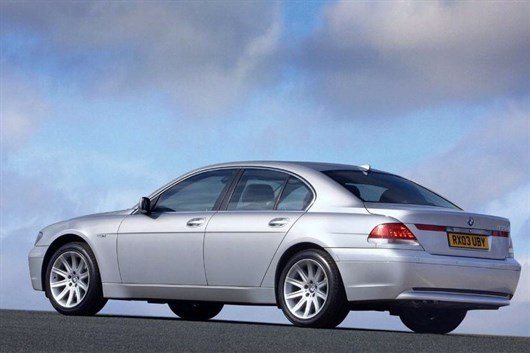 If it took buyers a while to get used to the styling, then there was also the small issue of working out how to operate the thing. Gone were the handbrake and conventional gear selector, replaced by a dashboard-mounted 'e-brake' and and a steering column-mounted gear selector that was little bigger than an indicator stalk. 
In their place was BMW's all-new 'i-Drive' controller. A silver wheel, which you turned to scroll between menus on the central screen. This operated anything from tuning the stereo to altering the damper rates, as well as climate control, seat memory settings and the trip computer.
It was a baffling piece of kit, but also a very clever one that was far more intuitive to use than you expected it to be. Today, it's a feature that has been copied by many, but when new it was almost as controversial as the E65's 'Bangle Bum', a phrase often used to describe its extended boot lid.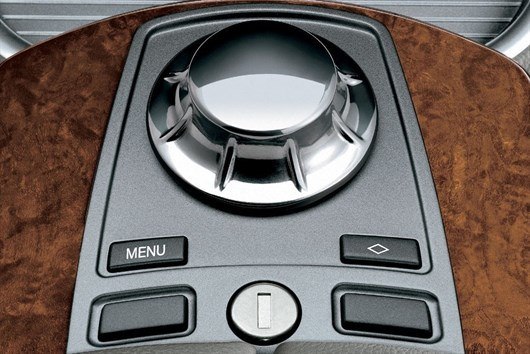 Controversial bits aside, the 7-series was otherwise a very pleasant luxury car, with the traditional BMW attributes of quality trim, refinement and class-leading handling. The powertrains were terrific, too, with a choice of six-cylinder, V8 or V12 petrol units or six-pot and V8 diesels, not one of which was a slouch. There was also a model that was genuinely bombproof - the 760iL Security model, designed for dignitaries and world leaders.
There were other technical innovations that were more universally welcomed than the i-Drive unit, too. 'Intelligent' headlamps that angled with the steering, adaptive cruise control and a six-speed automatic transmission - the first saloon car in the world to have one, believe it or not.
The E65, then, was an innovator and also a car that was a bold step for such a traditionally conservative manufacturer, criteria that bode well for its future classic potential. Right now, though, it's simply one of the best-value luxury cars that money can buy, with prices starting at under £2000. If you're brave enough to take one on, it won't be long before interest starts to pick up…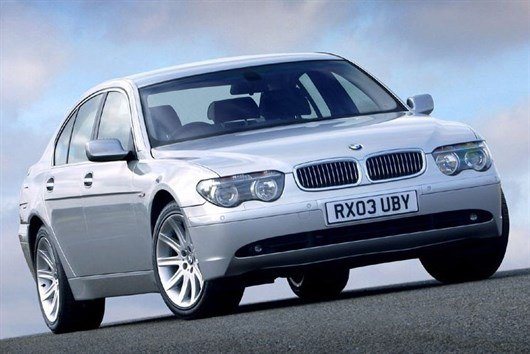 Comments
Author

Craig Cheetham
Latest