Future Classic Friday: Fiat Punto Mk1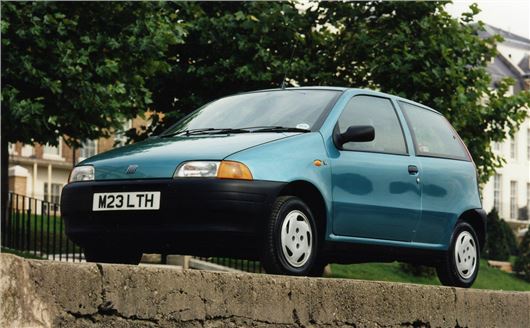 Published 10 December 2018
Those of us of a certain age will find it hard to believe that the Fiat Punto has been with us for a quarter of a century now, especially given that the neat Italdesign lines are still relatively modern-looking today. 
The original Punto was a car of great significance for Fiat, replacing the multi-million selling Uno, which had cemented the brand's already brilliant reputation for making great small cars.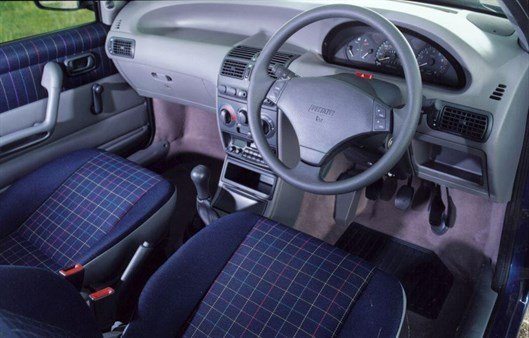 Whereas the Uno was very much an old-school Fiat, though, built down to a price with cheap plastics and tinny metals, but great fun to drive, the Punto was an altogether more mature car. The European supermini market was evolving quickly, with recent new models such as the Vauxhall Corsa and Renault Clio considered game-changers in terms of styling and interior quality.
The Punto was Fiat's catch-up car. Revealed at the 1993 Frankfurt Motor Show, it made its first UK appearance at the London Motorfair a few weeks later, with UK sales beginning in January 1994. It was universally well-received, with pundits praising its exceptional interior space, unusual yet handsome styling and surprisingly decent build quality. The Punto, it seemed, was a big hit, something that was backed up by it taking the coveted 1995 European Car of the Year award.
Three engines were offered at launch. A carryover 55bhp 1.1-litre unit from the Uno, along with a 1.2-litre (1242cc) versions of Fiat Fully Integrated Robotised (FIRE) engine, with power outputs of 60, 75 and 85bhp, while a 1.7-litre diesel was also on offer for those who thought a petrol-engine supermini wasn't frugal enough.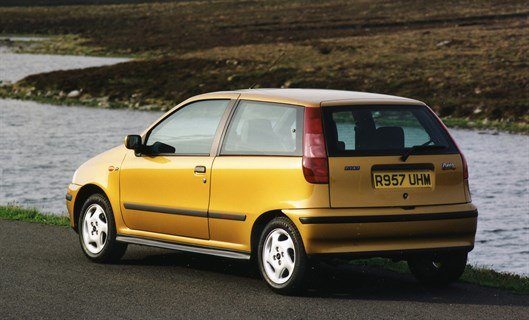 As well as five-speed manual gearboxes across the range, the 60SX model was also offered with a CVT automatic transmission, in-line with other small cars of the time that were embracing the technology, such as the Ford Fiesta, Rover Metro and Nissan Micra. 
In 1995, a Sporting model appeared, powered by a 1.6-litre 88bhp engine, supplanted by the 85bhp 1.2-litre 16v unit from the 85SX in 1997. It was no hot hatch, but it looked great, especially when finished in Fiat's trademark Broom Yellow. For true hot hatch fans, though, there was the Punto GT, with 134bhp courtesy of its 1.4-litre turbocharged engine - enough to give it a 0-60 time of 7.9 seconds and a top speed in excess of 120mph. It was rapid, for sure, but not exactly refined…
If that wasn't enough, there was also a convertible version. The Punto Cabriolet was built by Bertone and came with a fully electric retractable roof, yet was also one of the cheapest ragtops on the market, accounting for 55,000 sales across Europe - a small fraction of the two million hatchbacks made in the same period, but an impressive number nonetheless.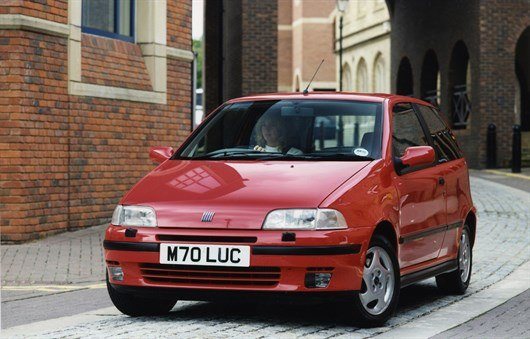 The Punto, then, was a very successful supermini, and also a fairly resilient one - even today, it's rare to see one with extensive body corrosion, though the sills and floor pans can be prone to hidden rust, which has been known to spell the end for many otherwise smart and presentable car. 
But with Mk1 Puntos rapidly disappearing from our roads, the time has come to not necessarily cast them aside when an MoT failure rears its ugly head.  After all, small Fiats have always had a strong classic following, and as they become rarer they start to become more desirable. 
You won't earn enough to retire on the proceeds of a Punto, but you will end up owning an historically important car with bags of character, entertaining driving characteristics and the ability to still be used and abused on a daily basis. The Mk1 Punto was a cracking little car. And it still is…
Comments
Author

Keith Moody
Latest
Compare classic car insurance quotes and buy online. A friendly service offering access to a range of policies and benefits.

Get a quote