Future Classic Friday: Volkswagen New Beetle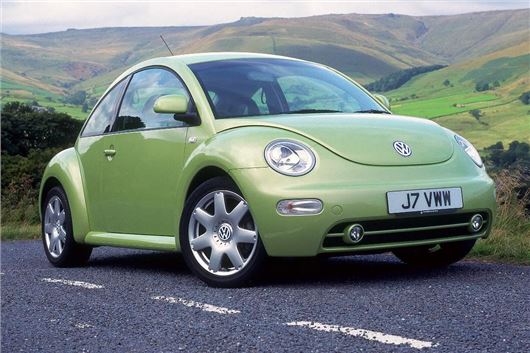 Published 15 September 2017
Replacing an icon isn't easy, but get it right and it can be an unprecedented success. For that, just look at BMW's MINI and Fiat's current 500, both of which manage to trade on the back of hard-earned heritage and have become cult cars themselves.
The Volkswagen New Beetle is cut from a similar cloth, yet somehow hasn't quite achieved the same level of recognition, depsite being something of a retro-pioneer. 
The idea of a new Beetle was first mooted at the 1994 Detroit Motor Show, where Volkswagen North America exhibited the 'Concept One' - a styling study that effectively reimagined the iconic Beetle for the end of the millennium. 
It was well received, sufficiently enough for Volkswagen to develop the concept for production. The Beetle finally arrived in 1997, launched almost concurrently with the Mk4 Golf on whose platform it was based.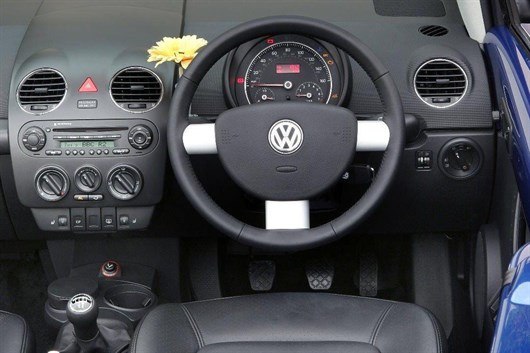 Initially available as a left-hand-drive model only, powered by Volkswagen's stalwart 115bhp 2.0-litre petrol engine, it went on sale in the USA and Germany only to start with, with other European markets not getting the car until 1999. It would be another year before Volkswagen started to produce right-hand-drive models at its Puebla factory in Mexico, meaning that the first cars to hit British shores were all left-hand drive. 
Volkswagen's marketing for the New Bettle was unapologetic. Here was a 'new' car aimed at those who wanted to experience (or re-experience) the 1960s, although the addition of a colour-coded flower vase next to the instrument binnacle was, perhaps, a step too far.
Meanwhile, Volkswagen's UK PR and marketing bods were just as guilty, ensuring that each press loan convertible was delivered with a Beach Boys CD in the stereo, supposedly to leave you with no doubt at all about its association with surf culture.
And yes, Volksagen. We got it. The reason the Beetle was received somewhat indifferently was simply because it was, dare we suggest, a little bit dull to drive. The bulbous wings, running boards, bug-eye headlamps and rounded tail-lights were clearly a nod to the origina - but the New Beetle was otherwise a bit uninspiring, with indifferent performance, poor refinement and handling that was softer and less assured than that of the Golf by virtue of its additional weight.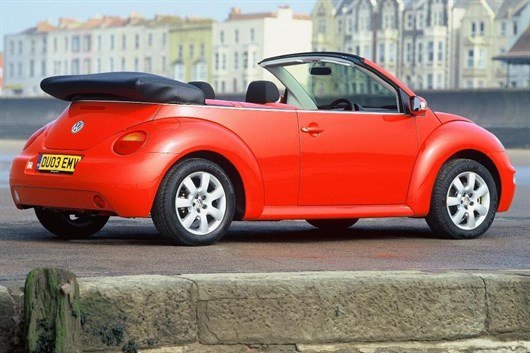 As the New Beetle evolved, it got better. More engine choices, including a 1.8-litre turbo for much improved performance, a quirky V5 and a TDI diesel were added, the latter's characteristic clattery idle being a welcome addition, in many respects, as it made the New Beetle feel more in tune with the character of the old one.
In 2002, a Beetle Convertible was added to the range, along with the 221bhp V6-engined Beetle RSi, with four-wheel-drive, Recaro bucket seats and Porsche-tuned suspension. It was a genuine hoot, albeit one that was something of a niche. 
The 'New Beetle' was put out to pasture in 2010, with a special Aquarias Blue 'Final Edition' as its swansong. Its replacement, launched later that year, was simply known as 'Beetle', with no reference at all to being new.
So, 20 years on, can the New Beetle be considered a bona fide classic? Put it this way: the early cars may not have been the best, and the overenthusiastic marketing did little to stop cynics suggesting the new car was little more than a pastiche of an all-time legend.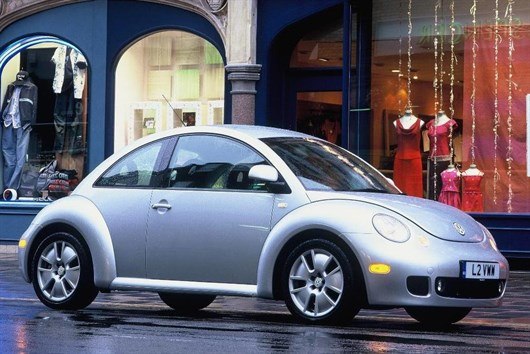 But to look at the New Beetle in that manner would be wrong. In the mid-1990s, car manufacturers practically hid from their heritage, as if the past was something to be ashamed of. Volkswagen audaciously turned that thinking on its head, and without the New Beetle it's entirely reasonable to suggest that cars such as the MINI and Fiat 500 may never have seen the light of day.
It was a bold move and one that kicked off a retro niche in the car market, and for that reason alone it's worthy of classic consideration. 
Comments
Author

Craig Cheetham
Latest
Compare classic car insurance quotes and buy online. A friendly service offering access to a range of policies and benefits.

Get a quote