Future Classic Friday: Audi S3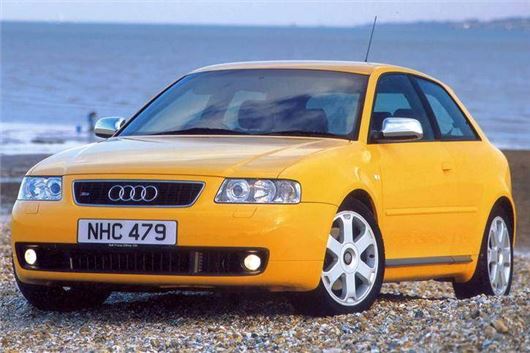 Published 08 September 2017
With a top speed just shy of 150mph and 0-60 in just 6.8 seconds, the Audi S3 was one of the most potent hot hatches of its day, yet it also had discretion that distinguished it from its more brash and brawny-looking rivals.
At the time, it was the smallest of Audi's S-series models, and the first to have a four-cylinder engine. It also used a Haldex four-wheel-drive system, despite being badged 'quattro' - causing some pundits to question its credibility.
They needn't have worried. The S3 was not so much a wolf in sheep's clothing - rather a wolf with a smooth, glossy coat. Although it didn't look too outlandish, its fattened arches, 17-inch 'Avus' alloys and discreet 'S' badging were enough for the educated to realise that, while it shared the sober appearance of the Volkswagen Golf-based A3 hatchback, the S3 was something a little bit special.
It used the same 1.8-litre 20-valve turbo engine found in the range-topping Mk1 Audi TT, but detuned from 225bhp to 210bhp so it wasn't any faster. It was also packed with kit: Xenon headlights, half leather, half Alcantara colour-coded seats, twin chrome tailpipes, fog lamps and a front splitter gave it a purposeful stance, but one that remained discreetly underdone. Unless, of course, you opted for one of the wild yellow or bright blue paint options.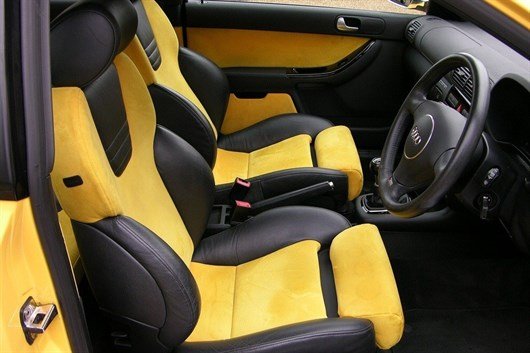 The power output was upped to 225bhp in 2002 (by now, there was a V6 option in the TT), along with some subtle styling tweaks including one-piece headlamps and indicators, a more squared off styling kit, flared wheelarches and some cabin refinements.
Yet where it really shone was from behind the wheel. Unlike many hot hatches, the S3 was smooth and civilised to drive around town. There was no uneccessarily heavy clutch, overly-twitchy steering or back-jarring hard ride (unusually for a performance Audi, unless you specified the optional 18-inch alloys), meaning it could be driven with a fluidity that belied its more hard-edged capabilities.
On the right road or track, though, the S3 would come alive, the turbo delivering a rewarding kick in the back if you planted the throttle. And the four-wheel-drive system worked wonders.
While contemporary road testers were quick to criticise the Mk  VW Golf GTi, which gave its platform and powertrain to the S3, the additional grip generated by the Haldex system took away the poor traction and inherent understeer of the comfort-focused Golf underpinnings. The Volkswagen may have faced criticism for damping down the iconic GTi moniker, but the S3 proved that the chassis was still a pretty capable one.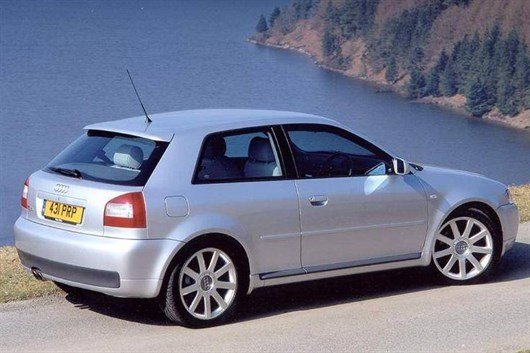 It sold pretty well, too. With prices below £25,000 when new, it wasn't a million miles off cars like the Honda Civic Type R and SEAT Leon Cupra R in terms of pricing, especially when monthly repayments or lease deals came into account. Its less bold appearance made it cheaper to insure than many rivals, too. 
Today, you can pick one up for very sensible money indeed, with early cars in scruffy but usable condition available from as little as £1,500, and even really nice ones attainable for about £3,000. For that, you get a terrific performance hatchback that was one of the best cars of its era. And, most likely, a future classic.
Comments
Author

Craig Cheetham
Latest
Compare classic car insurance quotes and buy online. A friendly service offering access to a range of policies and benefits.

Get a quote