Future Classic Friday: Hyundai Coupe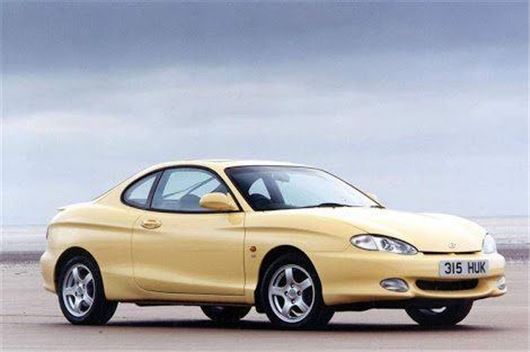 Published 07 April 2017
It was 21 years ago this week that the Hyundai Coupe was first revealed. To those who remember the Nineties as if they were only yesterday, the fact that the first genuinely pretty Korean car has come of age will come as quite a shock, but what's even more alarming is that numbers are in freefall.
Take the best-selling 2.0i variant, for example. In 2001, there were 13,000 of them licensed in the UK. As of the end of 2016, there were just 350 left, and it's fair to assume that most of them are unloved bangers.
Yet the Coupe is a car that deserves its place in automotive history. It was the first Korean car to prove that manufacturers such as Hyundai could do more than just create cars as consumer goods. 
The lithe, sweeping lines were based on those of the 1992 HCD1 concept car, the first styling study to emerge from Hyundai's new design studio in California, which it set up in order to gain greater global acceptance of its styling.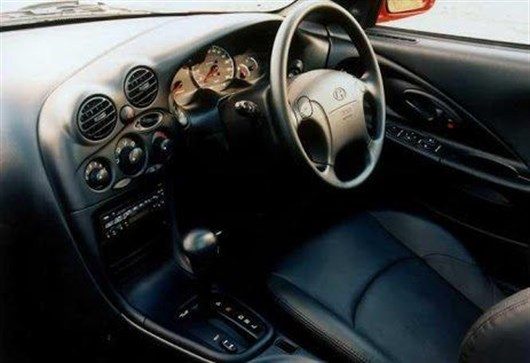 And it worked - the plaudits came in thick and fast as soon as the production car was revealed, almost four years later. Its raked profile, narrow headlights and low-slung cabin were all the ingredients that coupe buyers were after. But beneath the skin, there lurked the platform of a Hyundai Lantra...
To be fair, the chassis was capable. Not hugely dynamic or agile, but certainly good enough to be hustled along reasonably quickly, while the special edition 'F1' and 'F2' versions that came later were more sharply tuned, and were a genuinely half-decent steer.
Equipment levels were great, too, with leather in all but the most humble example, and features such as air conditioning and ABS as standard. In the mid-1990s, these were big things. The Coupe was cheap, too. 
Hyundai was overwhelmed by the positive response that the coupe received, and in 1999 - seemingly high on its own supply - decided to give the model one of the most ill-advised facelifts of all time. Gone were the pretty, narrow lights and slim bumpers, to be replaced by a goofy-looking  front end that looked like it had smashed head-on into an ugly tree.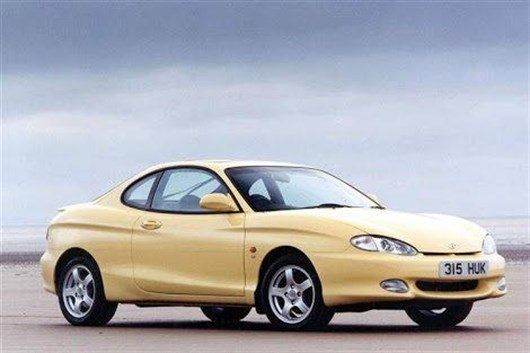 Luckily, this was all put right in 2002, with the second generation Coupe, which looked like a miniature Ferrari 456.
The 1996 Coupe was the original pretty Hyundai, though, and now's the time to rescue one, while you can still pick one up for three figures. Be warned, though. The reason for the model's decline is its propensity to corrode. Rust has killed most of them, while a few others have succumbed to gearbox failure.
Find a nice one, tuck it in a garage, and you'll have a legitimate claim to the first genuine Korean classic.
Comments
Author

Craig Cheetham
Latest
Compare classic car insurance quotes and buy online. A friendly service offering access to a range of policies and benefits.

Get a quote