Future Classic Friday: Renault Sport Clio 172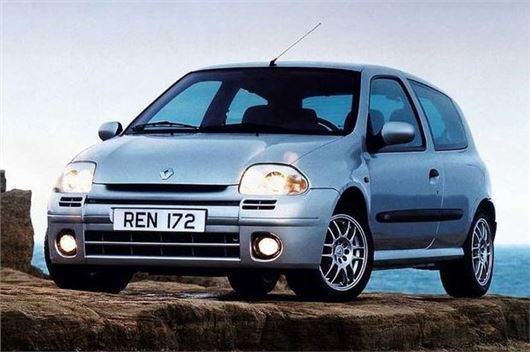 Published 31 March 2017
Ever since the 5 Gordini, Renault hot hatches have been a bit feisty. So when the Clio 172 appeared in 1999 as the first car (other than the niche Spyder) from the new Renault Sport sub-brand, it had a lot to live up to. Renault Sport as a division had been around since the launch of the Clio 16v in 1992, but it was the 172 that was the first hot hatch to officially wear the name.
Cars such as the 5 GT Turbo and Clio Williams had set the bar pretty high, so the newcomer needed to be something a little bit special - and, luckily, it was.
The 172 was based on the three-door Clio 2 bodyshell, but with a number of modifications including wider arches, deeper bumpers, unique fog lamps and side skirts.  It also came with achingly pretty 15-inch OZ F1 alloy wheels.
Power came from Renault's F4R730 engine, a 2.0-litre 16v unit based on that used in the far less beguiling Espace and Laguna, but with a variable valve timing set-up unique to the Sport Clio. It developed 172PS (about 170bhp), with power fed to the front wheels via a five-speed manual gearbox.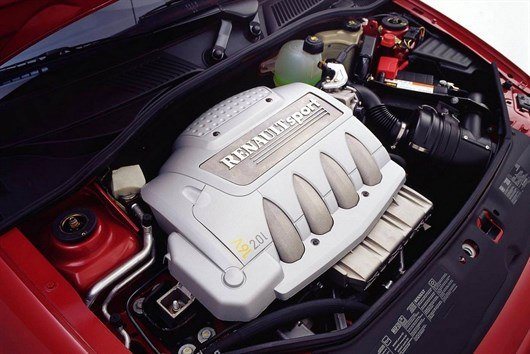 Inside, the dashboard was standard Clio save for the 'Sport' dials, although the figure-hugging part-leather, part-Alcantara seats were both unique to the model and an ergonomic delight.
Where the 172 really stood out, though, was in its roadholding. Already praised for its handling ability as a standard supermini, in Sport form the Clio took on a whole new dimension.
Not only was it powerful enough to mix it with genuine performance cars (0-60mph in 6.9 seconds, for example), but it was also an absolute hoot to throw around, lifting its inside rear wheel during hard cornering, with just a hint of lift-off oversteer in the tradition of old-school hot hatches. Rumour has it that the chief chassis engineer kept a Peugeot 205 GTi 1.9 in his garage as a benchmark, and given the way the 172 drives - like a 205 GTi, but sharper and safer - it's quite believable. 
Indeed, in many respects, the Clio 172 was the last of the old-school hot hatches. In subsequent years, the increased focus on occupant safety made cars heavier and fatter, so while the Renault Sport range still includes a number of models that are fast and agile, they lack some of the tactility and raw entertainment that a lightweight, small hot hatch can offer.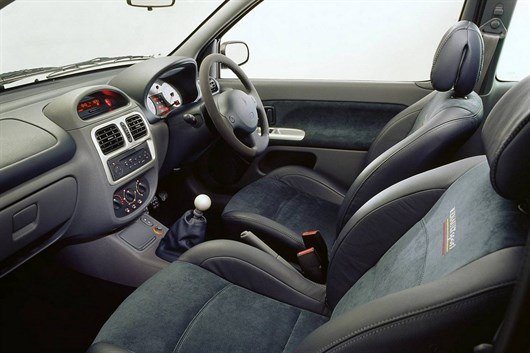 Today, the 172 is as cheap as it'll ever be, as it sits in that awkward gulf between banger and classic. Less than a grand will get you behind the wheel of a rough example if you just want a bit of fun, while better examples have yet to realise their classic potential, meaning you can get a good one for £2k. Do it, look after it, and you're sitting on a proper future classic. 
Comments
Author

Craig Cheetham
Latest