Future Classic Friday: Jaguar X-type
Published 17 February 2017
When Ford took over Jaguar in 1990, Blue Oval bosses had a masterplan for the iconic British car maker. Jaguar was to be reinvigorated, and its model range would replicate those of other premium rivals. Jaguar was going to take on the Germans and beat them at their own game.
First came the XJ6 X300, a traditional Jaguar designed to be less tweedy than its predecessor, then the equally retro-looking S-type - both cars that built on Jaguar's traditional styling and brand values and applied more modern driving characteristics. It would be over a decade, though, before Ford unleashed the secret weapon in its arsenal. A car that, it claimed, would do battle with the BMW 3-series, Audi A4 and Mercedes-Benz C-class.
The Jaguar X-type was a concept back in the days that Ford took over. Codenamed X-400, two options were on the table. One was to build the car on a shortened S-type platform, maintaining the traditional Jaguar virtue of rear-wheel-drive. The second was to look elsewhere in the Ford stable for a platform that could also be developed.
Ultimately, that platform came from the new-for 2000 Ford Mondeo, the X-type chassis being derived from that of the Mondeo Estate, which was marginally longer than the Mondeo hatch and saloon. Jaguar dreamed of selling 100,000 X-types per year and the Mondeo platform lent itself well to such mass production.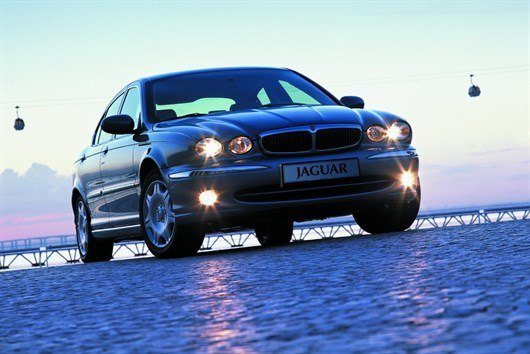 The X-type was to take over from the Ford Escort on the production line at Halewood, Merseyside, offsetting the risk of job losses in an area that was already suffering from high unemployment and industrial unrest. The decision helped Jaguar secure some much needed government investment, but the decision to build the new Jaguar on a Ford platform, in a Ford factory, was something of a risk, not least because the American owners had been extremely careful to preserve the brand's 'Jaguarness' during the ten years it had been in charge.
Not only that, but Jaguar's heritage was a key message in the launch of the S-type just two years previously. Its retro-styling was a caricature of the Mk2, it was rear-drive, with a J-gate gear selector, plush trim, walnut veneer and V6 or V8 engines.  With the X-type, much was made of what the marketing team called 'The New Jaguar Generation'. A Jaguar that would appeal to the under 40s, and would be marketed head-to-head against the 3-series. The core model would be the 'Sport', colour-coded, with dark interior themes and far less of a focus on luxury than Jaguars of old.
But Jaguar's top brass were paranoid that this was too much of a shift for the brand. The decision was taken, therefore, to launch the X-type in stages, giving Jaguar's more traditional customers the chance to 'get used' to the model's idiosyncrasy.
The Mondeo platform was a good one, but it wasn't rear-drive - a Jaguar hallmark. When the Ford was launched in 2000, it was universally praised for its ability, but Jaguar's resistance to adopt front-wheel-drive from the outset meant that all launch models would have four-wheel-drive, with a bias towards the rear.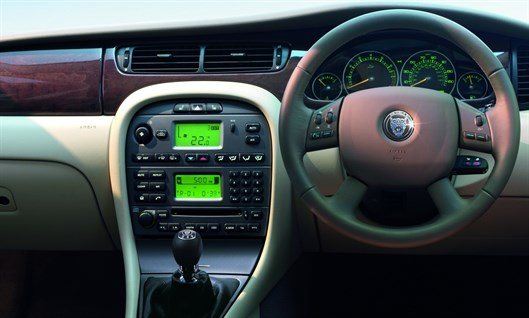 The decision was also taken to launch with V6 petrol engines only, which was great for setting a performance benchmark, but not ideal when competing with German rivals in fleet sales, where their modern diesels were streets ahead. The range-topper was the same 3.0-litre 231bhp unit as found in the S-type, while a smaller capacity 2.5-litre derivative of the engine was specifically developed for the model, offering 194bhp.
The combination of smooth power delivery, four-wheel-drive and an excellent chassis meant the X-type was a fine car to drive - quick, agile and extremely refined. But Jaguar's reticence to talk openly about its Ford-sourced components ended up backfiring. 
Ironically, had Jaguar been more bold about its intentions in the first place, the X-type may have enjoyed a more successful launch. Front-wheel-drive, diesel, estate and fleet-targeted cars came in over time, but the X-type was, by and large, a missed opportunity and never really capitalised on its potential.
Instead of focusing on its strengths (of which there were many), the motoring media instead zeroed in on the 'Mondeo Jag' angle, and it was hard to escape the X-type being mentioned in the same sentence as the family Ford.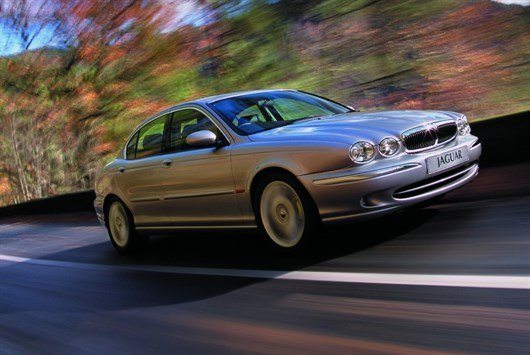 What effect this had on sales is difficult to judge, but it's reasonable to suggest there was a fair deal of cynicism directed towards the car. And that's a crying shame, for the X-type is no more a Mondeo than an Audi A4 quattro is a Volkswagen Passat. 
For years, the X-type was a used car bargain, but now the tide may be about to turn. Could the first compact Jaguar since the 1960s go on to be considered a bona fide classic? There are certainly worse cars to have reached that status, and the cachet of the Jaguar brand means that there's a certain prestige in owning one, even if you can pick them up dirt cheap these days.
Which is exactly why I spent £500 of my own money on one. For that outlay, it's a terrific car to enjoy. Quick, responsive, easy to maintain (no, really) and the 2.5-litre V6 engine is getting better with age - chain driven and requiring little more than routine maintenance. There aren't many cars from the 2000s that can be maintianed at home, but this is one of them. And the fact it's a lovely car to drive adds to its appeal. Indeed, the only major flaw is undoubtedly also inherited from Ford, with sills that are prone to corrosion. Luckily, the plastic sill covers mean repairs are straightforward, as you don't need to hide the welds...
A future classic? Maybe. Maybe not. But the X-type is certainly a pleasant way of spending a grand, and is bound to have an enthusiastic following as it gets older.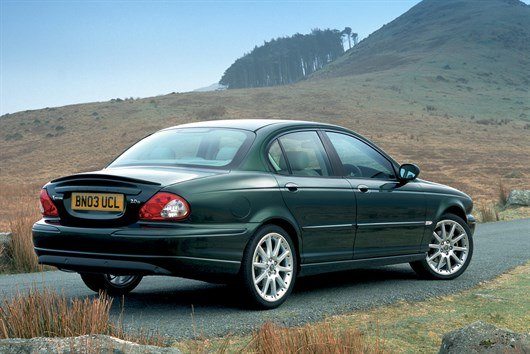 Comments
Author

Craig Cheetham
Latest