Happy Birthday: Jaguar XJ40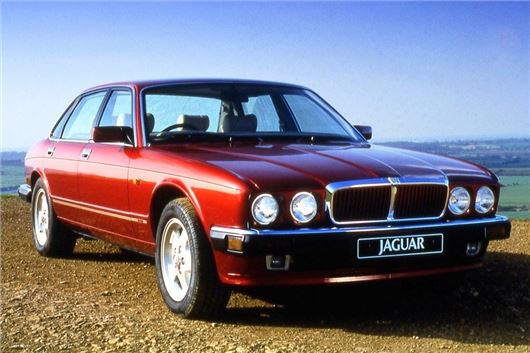 Published 07 October 2016
It may have been marketed as a technological tour de force, and the most high-tech and advanced British car ever at the time of its launch, but in reality the Jaguar XJ40 was a lot older than perceptions may suggest.
By rights, the XJ40 should be celebrating its 40th birthday this year and not its 30th, for it endured one of the longest gestation periods of any car ever conceived – a whole 14 years from its conception to its appearance at the British International Motor Show in Birmingham, where it was first shown to the media on October 8, 1986.
The all-new XJ6 first existed as a styling concept as early as 1972, just four years after the first XJ6 was introduced, but a series of financial woes, oil crises, management changes and inter-company confusion led to the car being continually delayed.
Instead, Jaguar's then parent, British Leyland, blundered on, blithely rehashing the original. The Series 2, which had an arguably prettier front end than the Series 1, but at the expense of a significantly cheapened cabin and typical BL build quality, was the first step towards the future XJ6.
The Series 3, with some styling influences from Pininfarina, had a lower roof line and a more coupe like rear, but was essentially built out of the same set of parts. Indeed, it was only the fact that the original XJ6 was such a great design, and such a modern car to drive compared to others of its era, that the XJ saloon managed to last 18 years without significant change, by which time its antiquated lines and 1960s influenced cabin design were curiously attractive for their retro-appeal alone.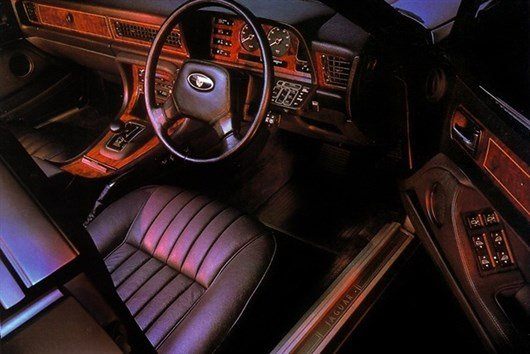 As far as the XJ40 was concerned, the final styling proposal was adopted by 1980, and by the summer of 1981, under the leadership of Michael Edwardes and supported by the new Conservative government, British Leyland signed off £80 million towards its development. The new car was also the most stringently tested model that Jaguar had produced up to that time, with 250 prototypes and development cars covering over five million miles.
Ironically, then, BL would see no benefit from the sale of XJ40s at all. By 1984, Jaguar Cars Ltd was a separate entity, and a private equity company. The XJ40 was near the end of its development. Its new AJ6 engine had already been introduced in 3.6-litre form in the revised XJ-S coupe, and the company's entire future hopes were pinned on the success of its new car. The XJ40 was a car on which great expectations were riding, so despite the archaic structural design, it was up to Jaguar to convince the public it was a massive technological advance.
In many ways, it was. It brought in new technology such as ABS and Jaguar's now-trademark J-gate gear selector, while the height of Eighties technology meant it also inherited some slightly more 'of its era' elements, such as a liquid crystal instrument cluster and dot matrix warning lamp display. This was a brave new digital world, and it was said that the XJ40 contained more wiring than a Boeing 747. Thankfully, the wiring for a Boeing 747 wasn't supplied by Jaguar, for electrical gremlins were to become possibly the car's biggest bugbear, with the LCD and dot matrix displays being abandoned completely by 1990 after repeated failures.
The AJ6 engines were significantly more dependable than the electrics, though, with a new single cam 2.9-litre version joining the existing twin cam 3.6 for lesser-specced models in the range. These engines were later upgraded to 3.2 litres and 4.0 litres respectively, ahead of the introduction of the X300 XJ6 in 1994, and between them are regarded as a real high point in Jaguar's powertrain engineering.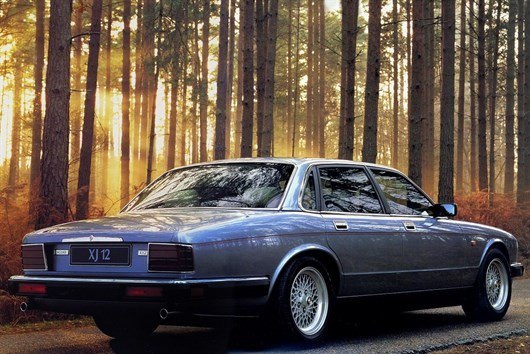 The XJ40's angular styling was subjective. To Jaguar purists, it had lost the brand's trademark feline curves, the profile of which was originally designed to replicate the swooping lines of the big cat that bore the same name. To others, though, its boxy front and rear, angular head and tail lamp lenses and slab-shaped dashboard were indicative of the Eighties – a modern car for a modern era. Jaguar was attempting 30 years ago what it has successfully achieved today, even if, at the end of XJ40 production, it deliberately moved backwards in terms of styling to a more traditional approach.
Early models, sadly, had hideous build quality. As well as electrical gremlins, the bodies were horrendous for corrosion, with rot attacking the boot lids, front wings, bulkhead area, front subframes, door bottoms, A and B-pillars. Despite this, Ford completed a high profile takeover of Jaguar in 1990, and it's probably no coincidence that XJ40s from this point on were significantly better made, with higher quality materials and far fewer electrical maladies. Ford, though, was also unable to make a profit out of the car.
XJ40 production continued unabashed until late 1994, with the last of the line Gold and Sport models being among the most revered among enthusiasts for their vastly improved cabin materials and build quality, a precursor to what was to come from the X300; itself a heavily facelifted rather than entirely new design, and one that would outsell the XJ40 by some margin despite a much shorter production run, thanks to fleet-targeted marketing and more sensible pricing.
A total of 208,733 XJ40s were produced over the eight years it was on sale, and while it was never regarded as a huge success at the time, the model now has a fiercely loyal following among certain sectors of the Jaguar community. It's an iconic car of the Eighties, and one that defines pretty much everything about the upwardly mobile Thatcher era.
The days of picking up a bargain XJ40 for under a grand are, sadly, pretty much behind us. But there are still some bargains to be had, though unless you're a stickler for an early example, the early cars are best avoided. A late 3.2 or 4.0-litre XJ40 is a usable, practical and durable modernish classic that will only go up in value, especially as it heads into its fourth decade.
Comments
Author

Craig Cheetham
Latest
Compare classic car insurance quotes and buy online. A friendly service offering access to a range of policies and benefits.

Get a quote