Classic Advert: Volkswagen Beetle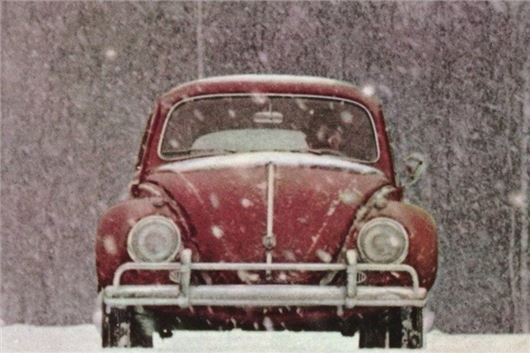 Published 22 December 2015
Feeling festive? Then you're probably dreaming of a white Christmas, hence this classic wintry ad from Sixties America.
It was created to promote the Beetle – and, as with nearly all American Vee-Dub adverts, it focused on the reliability and sheer go-anywhere ability of this rear-engined best-seller.
Beetle ads tended to be simple, this one showing a Beetle driver heading off into a wintry night while the voiceover posed an obvious question: "Have you ever wondered how the man who drives the snowplough drives to the snowplough?" 
There were no prizes for guessing what the preferred transport of snowplough drivers was. Well, with all that weight over its driven wheels, the Beetle could cope with just about any conditions. Which is how the good folk of this particular snowy region ended up getting their roads cleared.
Comments
Author

Paul Guinness
Latest