What makes Drive it Day so good?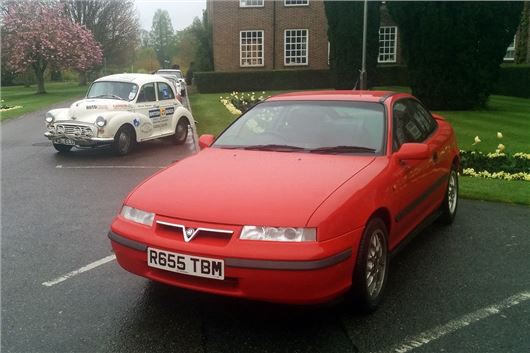 Published 27 April 2015
Drive it Day comes but once a year. Obviously most classic car owners will drive their cars on other occasions too, but the beauty of this annual celebration of owning and using an old vehicle is that it gives the general public a chance to see how well supported and fun the classic car scene is.
Organised by The Federation of British Historic Vehicle Clubs, Drive It Day takes place every year on the Sunday nearest to April 23. Why? Because it marks something called the Thousand Mile Trial. That happened on 23 April, 1900, when 64 cars left London to tour the UK and spread the word about the automobile. The car wasn't something to be feared, no - it was a great invention. Something that would change all our lives forever. Put simply: the Thousand Mile Trial put motoring on the map.
Our intreped early adoptors left London and passed through Bristol, Birmingham, Manchester - travelled through Scotland - then passed back thorugh more English locations until they were back in London again. The tour lasted until 12 May and 46 of the cars made it to the finish line.
Fast-forward 115 years and there are hundreds of classics cars out there, all doing the same thing - spreading the word of cars. Old cars. We joined in with the Charity Classic Vehicle Club (CCVC) 'I Caesar' fun run in Essex to see what all the fuss was about.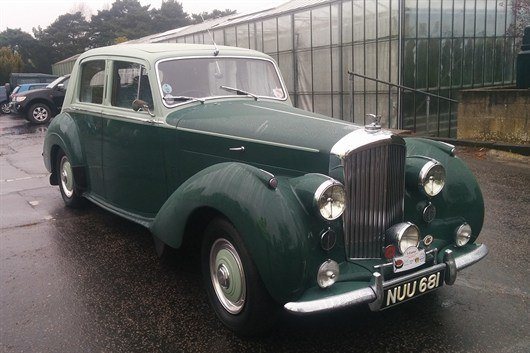 The CCVC event started at Writtle College, near Chelmsford, and took in a 55-mile route to Colchester Castle, where vehicles were displayed for the day. The run supported Headway Essex, a charity caring for those who have suffered brain injuries, as well as Special Needs and Parents (SNAP).
Our car of choice? A 1998 Vauxhall Calibra V6. That's controversial from the get-go, since the more established order probably don't regard it as a 'proper classic'. And that's their loss. The Calibra was launched in 1989 so the earliest examples are now 26 years old. Our car belongs to Vauxhall's heritage centre and is very well presented, having covered just over 10,000 miles since new.
170hp and 2.5-litres put this at the top of every motorway-inhabiting company car driver's shortlist back in the day. Could they have one? No. They had to settle for a 2.0-litre. So that made me, at least for one short day, the king. The engine is still a cracker even by modern standards, singing beautifully from about 4000rpm and, despite having only five gears, managing a respectable 35mpg on a cruise.
That's according to the built-in trip computer that looks a Casio calculator. This is controlled by a switch that is almost identical to the electric window buttons and is located next to them. Confusing - but in a way that makes you laugh, rather than shout an expletive. Much like the rest of the Calibra.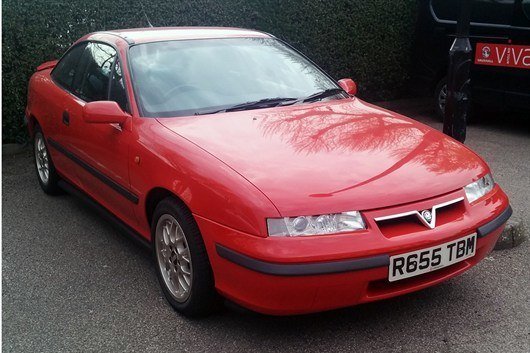 The driving position is odd, with bizarrely elevated seat bases allied to reclined back rests, forcing you to sit in that laid-back pose only 1990s rudeboys seemed to master. Handling and road-holding don't really match the coupe looks because this is basically a Cavalier, but in a straight line it's still fast enough for the third lane. 
Part of the charm, whatever your opinion of the Calibra, is the nostalgia. The white dial faces, shiny black plastics, sliding air conditioning controls and Blaupunkt audio system evoke memories of the 1990s company car dream, not to mention summer trips, terrible pop music and anything else from an era that is steadily turning into a distant memory.
The Calibra wasn't the only car flying the flag for the 1990s on the CCVC fun run. In fact, even the 2000s were well-represented. There was a healthy number of modern classics including MGFs, Porsche Boxsters and Mercedes-Benz SLKs. In fact, there was a nearly-new Jaguar F-Type on the run, too.
But the staple of Triumphs and MGs was present and correct, along with some more 'traditional' metal in the form of beautiful Bentley R Type belonging to event organiser Alan Osborn, plus oddities from Ginetta and Citroen, along with exotica in the form of an Aston Martin DBS and a Jensen Interceptor.
It's a very broad cross-section – that was one of the nicest things about the meet and fun run, and one of the best things about our hobby. It's inclusive – open to anything that might be regarded a classic, rather than restricted to an elitist and exclusive few. And that same spirit is what makes Drive it Day such a highlight in the calendar - everyone is invited, from every walk of life, regardless of their car.
On the way home we spotted a Rolls Royce Silver Shadow, its driver enjoying a spot of sunshine breaking through the gloom. Despite the rift between our cars and our ages, he gave a knowing nod. Isn't that great? Despite all of our differing opinions and tastes, it's nice to know that once a year we're all in the same club.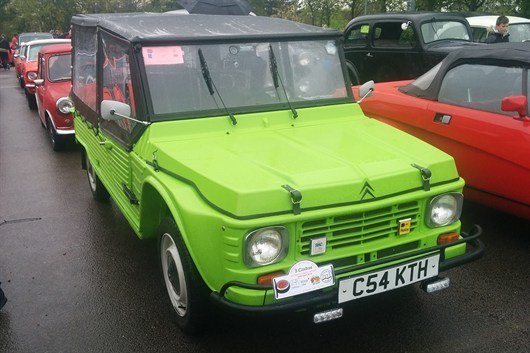 What did you do for Drive It Day? Share you stories via the Honest John Classics Facebook page or email us.
Comments
Author

John Slavin
Latest