'One of a Kind' AC Cobra 212 S/C in Historics 13th July Classic Car Auction.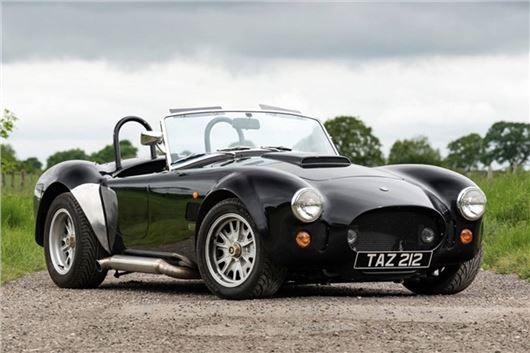 Published 08 June 2019
With 1960s AC Cobras fetching millions of dollars in the USA and even decent replicas rising in value, this genuine Year 2000 AC Cobra 212 S/C estimated at £80,000 to £100,000 is a collector's dream.
In 1996, AC, based at Brooklands, developed the CRS Carbon Road Series with a somewhat disappointing 220HP 302 cubic inch pushrod V8 from the Ford Crown Victoria.
This was hugely improved by the AC 'Superblower' with the addition of a supercharger that put out 355HP and 522Nm torque. But the finest version of all was the 212S/C fitted with the brilliant, much lighter, 3.5 litre twin-turbo 355HP/400Nm V8 from the Lotus Esprit V8.
Power is fed through a 6-speed Tremac T56 manual gearbox to a BTR Hydratrack limited slip diff and, at the time, AC claimed that the 212 S/C was the world's fastest accelerating production car (0-60 in 4 seconds).
A dealer is asking £160,000 for a 1999 Superblower and 'TAZ 212' is one of only two RHD examples of the 212 S/C in the world so the auction estimate of £80,000 to £100,000 may well be an underestimate.
Historics Grand Summer Sale will be held at Brooklands Museum, Weybridge (very close to where the 212/S/C was built) on Saturday 13th July.
Viewings Thursday 11th and Friday 12th July. 
Admission by catalogue only.
More, and the latest online catalogue, at Historics.co.uk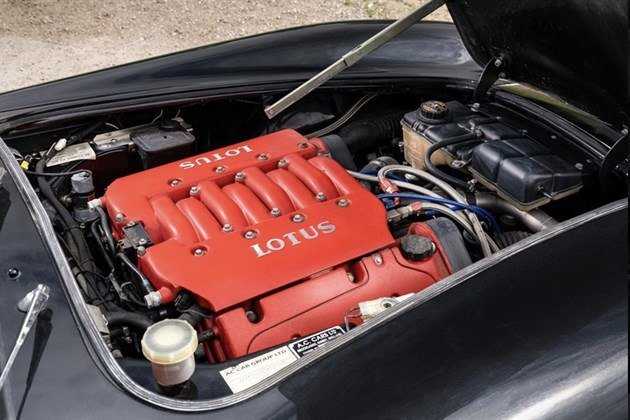 Comments
Author

Honest John
Latest