£1m classic super car parts 'treasure trove' uncovered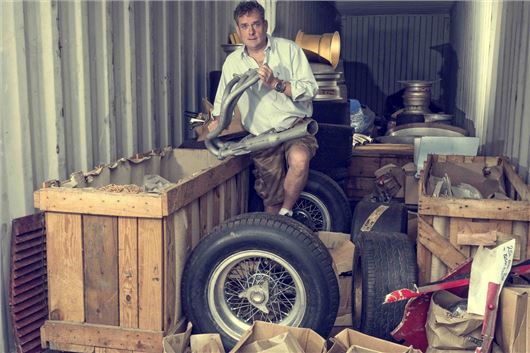 Published 18 June 2018
A haul of classic car parts worth £1m has been uncovered in the south of England. The spares were discovered in a container by a specialist auction house.
The find includes high-end spares from Italian marques such as Ferrari, Maserati and Abarth and plenty of parts for rarer models such as the 250 SWB, 250 GTO, 275, Competition Daytona, F40 and 512LM, along with Maserati 250F and various other Italian competition cars. 
Many of the parts are still in their original wooden packing cases dating from the 1960s, or in their original boxes wrapped in oiled paper. The exact location of the container has not been revealed.
Chris Routledge, Coys managing director, has spent the last few days hunting through the containers.
He said, 'Something of this scale and with the importance and rarity of the cars they are related to is unprecedented. 
'We are looking at least £1 million pounds worth of spares, probably more and I have never seen anything like it.'
He added, 'It's an Aladdin's cave which is going to excite people all over the world. There are wire wheels in their original wooden boxes, carburettors in their original oiled wrapping paper, exhaust pipes, radiator grills, dashboards, the list just goes on and on.
'It will take us several days to catalogue the parts and once we have done that we will issue a full list of the spares.'
The items were part of a private collection, the owner of which passed away many years ago. It is to be offered at No Reserve in an all-day sale on Friday, 29 June, at Blenheim Palace.
Comments
Author

Keith Moody
Latest