Historics Classic Auction Preview 28-11-2015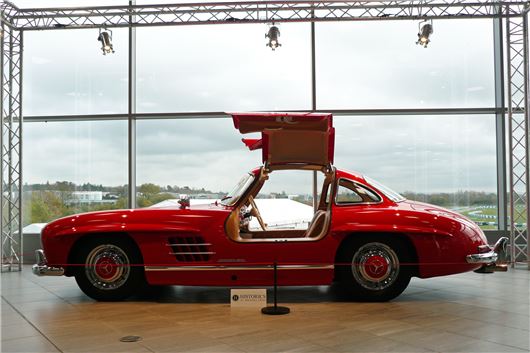 Published 26 November 2015
You never really know the true condition of cars in a classic car auction until you see them in the flesh and get your hands and knees dirty crawling around them.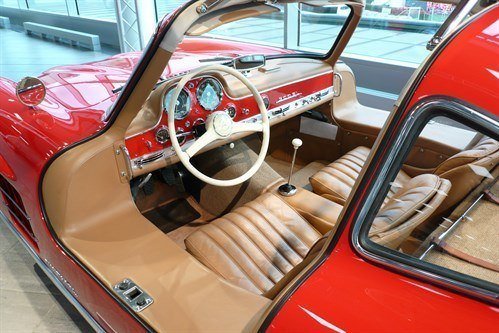 Happily, the 1955 Mercedes-Benz 300SL meets all expectations and is truly spectacular. Better even than Mercedes own silver 300SL on display at MB World. If the market hasn't dipped it should meet its £925,000 to £1,125,000 estimate and allow all of us to breathe a sign of relief.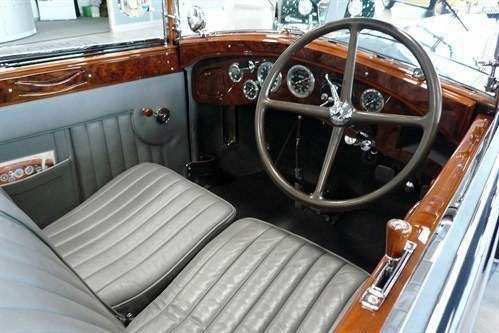 Equally stunning, the 1929 Alfa Romeo 6C 1750 Turismo drophead coupe by James Young should make all of its predicted £180,000 to £220,000. The quality of restoration particularly of the woodwork is outstanding.
Of the two 1960 Mercedes Benz 220SE Ponton cabriolets, the dark blue RHD is the nicer car with a wood trimmed dashboard of a quality rivalling the Alfa 6C. It is estimated at £80,000 to £100,000, whereas the yellow LHD car is £65,000 to £80,000. The doors of both are as long as on a Renault Avantime, allowing access to the rear seats without having to fold a front seat, and none of them have dropped.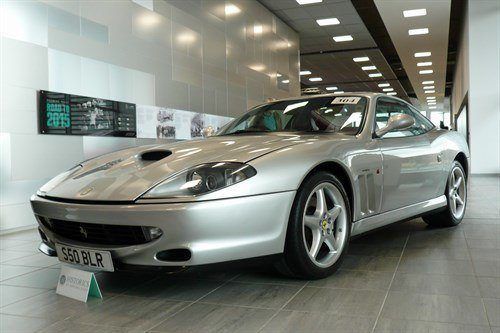 A little downscale, the 1998 Ferrari 550 Maranello didn't disappoint and still looks a bargain at its estimated £48,000 to £56,000. Okay, it has been a Car D insurance loss and I once saw a silver 550 with 12 previous keepers go past the block for a mere £28,000. But that was probably at the nadir for the model. Anyone wanting a classic 200mph front engined V12 Ferrari should look very closely at this one.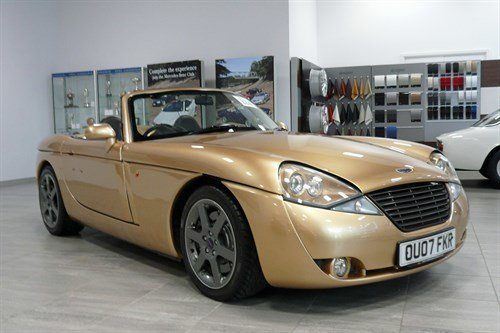 The 2007 Jensen S-V8 estimated at £21,000 to £26,000 looks like a usable car. Plenty of leg and shoulder room inside the generous cockpit and from the investment point of view, where do you find another one?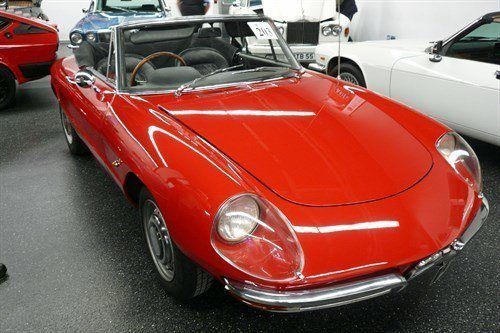 Lower down the ladder, a 1968 Alfa Romeo 1750 Duetto boat-tail spider looked in very good shape. No rust around the fuel tank, nice fit and finish, twin Weber DCOEs, matching numbers. The reason for the low estimate of £9,000 to £13,000 is that it was Cat D damaged in 2001 then rebuilt over 2004/2005.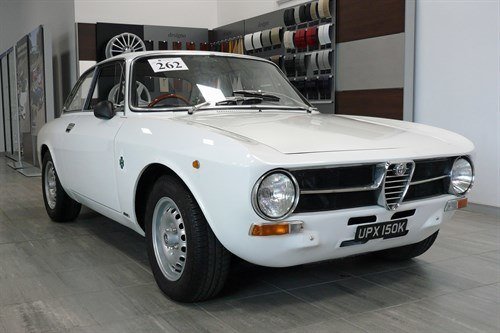 The 1972 Alfa 1300 GT Junior was pleasing, too, with a new fuel tank, Cromadoro alloys and the standard conversion to 1,962cc. It's estimated at £10,000 to £14,000.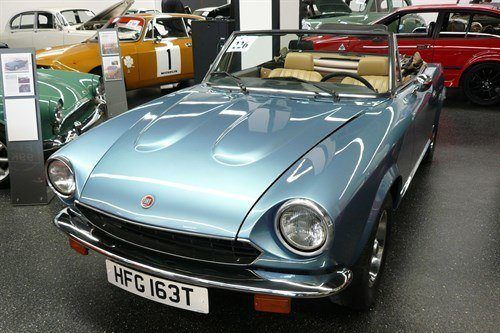 Anyone looking for a beautifully styled Italian roadster could sensibly put their money into a 1979 Euro spec FIAT 124 Spider with the 1,995cc belt cam engine and single twin-choke carb. It is expected that £7,000 to £10,000 will buy the car.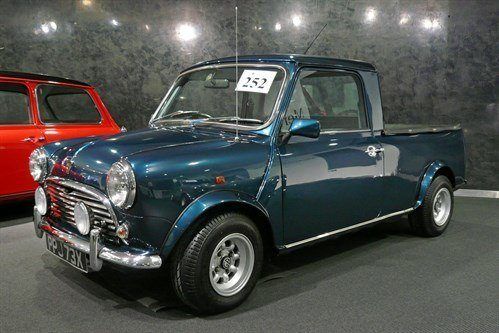 Hidden away in the Wood & Pickett section is a 1981 Mini 95L pick-up, fitted with a fuel injected 1,275 engine. Built in the 1990s, it has only done 6,780 miles and is offered at no reserve. That could see it come for as little as £6,000, but if there's a bidding war it could make £15,000. We'll see.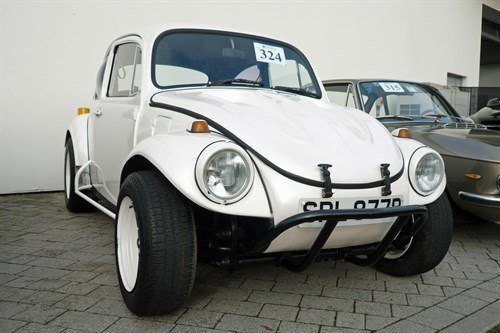 The 1977 Baja Beetle was a bit more rough and ready than the other cars, but was properly done, nicely painted in pearl white and could make its estimated £6,000 to £8,000, but is hampered by being one of the last cars in the sale, possibly giving someone a chance to nick it.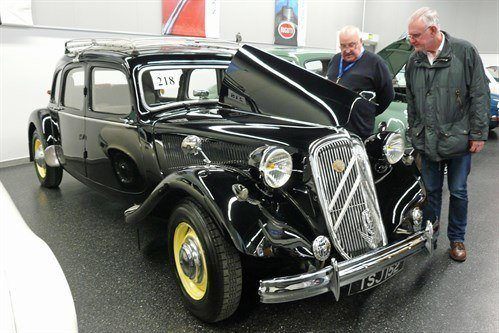 The Majorca sourced 1953 Citroen Traction Avant Big Six Familiale fully met its description, seemed entirely rust-free and would make a great movie car for 1950s period dramas about bullfighters or fandango troupes. I just wonder if the estimated £16,000 to £20,000 is too rich for the UK market.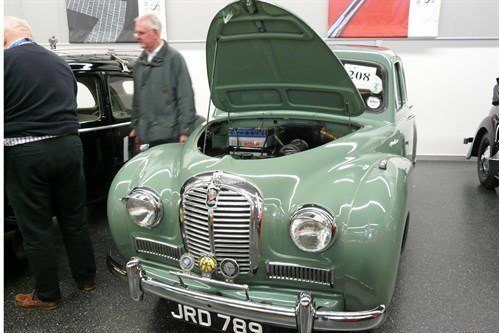 I've saved the surprise until last. At the Classic Car Show I met a chap who claimed to own a factory fresh 1954 Austin A40 Somerset and I have to wonder if lot 208 is actually his car. There is not a speck of rust anywhere. The seats and door cards are in delivery condition, just as you would expect them to be if you were picking up the car from an Austin dealer sixty-one years ago. It has actually done 40,000 miles and been restored, but so well done it looks like a true time warp, and may be the first A40 Somerset to hit its estimate of £7,000 to £10,000.
Historics 2nd viewing is 10.00am to 08.00pm on Friday 27th November. The Auction begins with Automobilia at 10.00am on Saturday 29th November, followed by cars at 12.30pm.
Please note, entry is via Mercedes Benz World, not Brooklands Museum. Admission for two by catalogue.
See you there. (I'll be the bloke in the hat.)
More at Historics
Comments
Author

Honest John
Latest