Outrageous 610PS Mercedes CL65 AMG Estimated at £10k-£14k in Historics Next Auction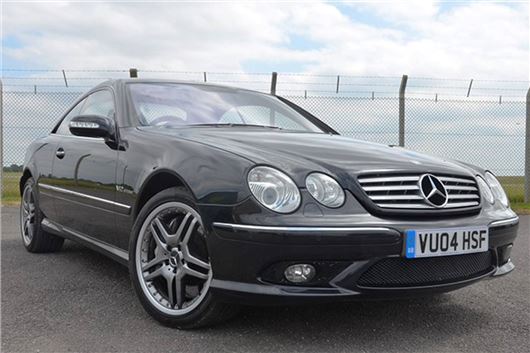 Published 24 July 2015
This awesome 2004 twin-turbo V12 Mercedes-Benz CL65 AMG is coming up in Historics 29th August Classic Car Auction at Brooklands Museum, Weybridge.
The engine pumps out 610PS and 1,000Nm torque. Only 35-40 were ever sold in the UK and only 777 Worldwide. Performance is phenomenal. A limousine that outguns a Ferrari.
But a point worth making is that its current equivalent, the 585PS/900Nm Mercedes S63 AMG Coupe, which we were driving again yesterday, comes in at a cool £155,115, while the latest 630PS/1,000Nm S65 AMG Coupe offers no change out of £183,065.
So, though Historics CL65 AMG is 11 years old, the estimated £10,000 - £14,000 makes it less than 6% of the current car's price. 
That might be worth thinking about.
The 2004 Mercedes-Benz CL65 AMG is one of 130 fine classics that will be offered at Historics sale at Brooklands Museum on Saturday 29th August.  Full information at www.historics.co.uk 
Comments
Author

Honest John
Latest