Prototype Ford Mustang for sale at US auction next year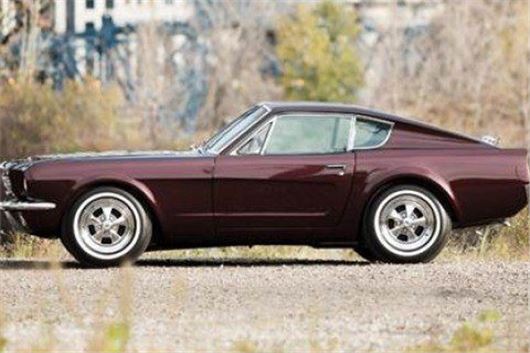 Published 21 November 2014
A 1964½ Ford Mustang III factory prototype – known as the 'shorty' Mustang – could fetch £380,000 when it is offered for sale in America in March next year.
The car, which is a one-of-a-kind design study built for Ford by the famous Dearborn Steel Tubing Company began with a prototype Mustang chassis, before it was shortened by 16 inches. It was then fitted with a custom-built 302cu in V8 with three dual-barrel carbs.
This two-person fastback coupe was penned by freelance designer Vine Gardner, who is well-known for his custom car creations from the 1950s and 1960s.
When it was first unveiled, the 'shorty' Mustang was part of a travelling custom car show and was also displayed at the Henry Ford Museum in 1965.
Ford had originally planned to build a limited run of the model, but things didn't work out and prototype penciled for destruction.
Upset at the product of his penmanship being crushed, designer Gardner stashed the car away in a nearby warehouse and it was reported stolen.
A piece of Ford history, the car eventually found its way into the possession of the current owner, who had it restored.
Following the restoration, the car was displayed at the Amelia Island Concours d'Elegance in 2013 for the first time in 40 years. It has since made appearances all over the US to help celebrate the Mustang's 50th anniversary in 2014.
Gord Duff, car specialist at Auctions America, said, 'Not only is it believed to be the only first generation Mustang prototype in private ownership, but it is an immensely important piece of Ford Motor Company history - truly something special for the ultimate Ford collector.'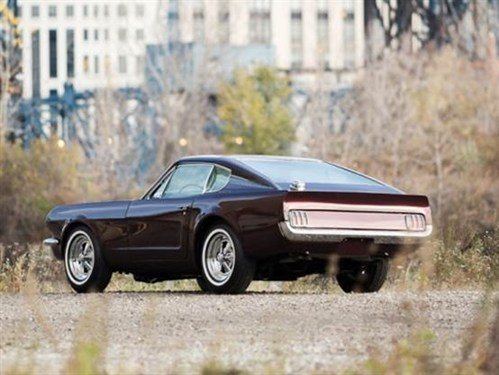 Comments
Author

Keith Moody
Latest