Silverstone's CarFest auctions make more than a million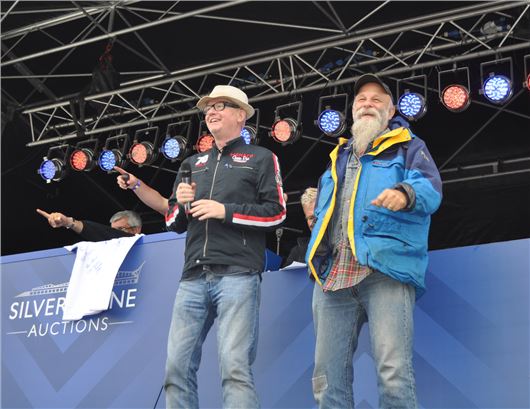 Published 30 August 2013
Silverstone Auctions has completed its summer auctions by raising £50,000 at CarFest South, taking the total sum it has raised for the charity to a total of more than £165,000. The latest sale saw 53 cars successfully hammered away, generating a premium inclusive total of £860,000 and a sale rate of 70 per cent, bringing total sales over the two CarFest 'Pride & Joy' auctions to £1.1million.
CarFest creator, Chris Evans, took to the stage alongside blues musician Seasick Steve to auction a number of lots, such as hill rides, in a number of cars during the festival and a visit to the DJ's BBC Radio 2 Breakfast Show. Other on-stage appearances included the staff of CamperKing, who worked tirelessly to convert a VW Camper Van on-site during the show. The van, which was originally bought by Silverstone Auctions for £9000, sold after the conversion for £23,575, contributing £13,000 towards the charity total.
Cars of particular note to sell during the auction included the ex-Dodi Fayed 1988 Ferrari Mondial 3.2 Cabriolet, which sold for £27,025, a 1987 Audi quattro and a 1965 Jaguar E-type Series I 4.2 fixed head coupé which both sold for more than £10,000 over their pre-sale estimates at £31,050 and £50,600 respectively. Meanwhile the car to make the most on the day was a 1952 Bentley Mk VI Special by Charles Teall which also sold above its pre-sale estimate, fetching £52,900.
'To have completed three amazing classic car sales in the last month is no mean feat,' commented Nick Whale, managing director, Silverstone Auctions. 'As well as raising a serious amount of money for charity, we've once-again demonstrated our ability to help vendors make the maximum return on their classic cars.'
Silverstone Auctions' final sale of 2013, the NEC Classic Car Sale takes place on Saturday 16 November. More information at, www.silverstoneauctions.com.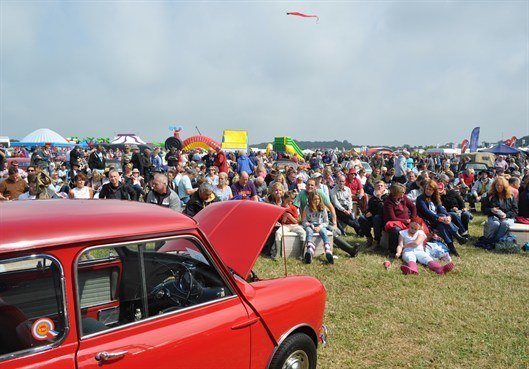 Comments
Author

Keith Adams
Latest