Preview: RM Auctions classic sale, Monterey, 16-17 August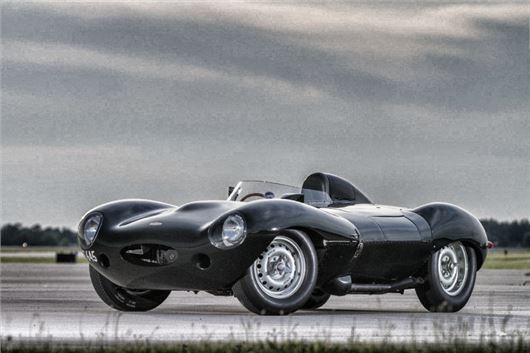 Published 14 June 2013
A 1955 Jaguar D-type heads RM Auctions' prestigious Monterey sale at the Pebble Beach Concours d'Elegance motoring week on 16-17 August. The iconic Jaguar D-type will undoubtedly be in the running to be the most expensive car to change hands at the week-long festival of top-end sales.
The car, which was built in 1955, with chassis number XKD-530, was originally sold to Curt Lincoln, of Helsinki, Finland and was used regularly and competitively for ice racing in Scandinavia. The car is possibly the only Jaguar to have raced within the USSR during the Cold War period, having finished first in Class at the 1961 Leningrad Grand Prix.
Today, the car is offered in exceptional condition, having been the subject of an extensively researched and executed restoration by one of the world's foremost Jaguar experts, CKL Developments in the UK. RM Auctions hasn't released an estimate, but expect it to sell for more than £3,000,000.
RM's Monterey sale returns to the Portola Hotel & Spa and Monterey Convention Center in downtown Monterey, California, from August 16–17. In 2012, RM's Monterey auction during the Pebble Beach Concours d'Elegance week generated $96m in sales and established numerous world records in the process.
More information at the RM Auctions website, image: Teddy Pieper © 2013 Courtesy of RM Auctions.
Comments
Author

Keith Adams
Latest