Classic car insurance FAQ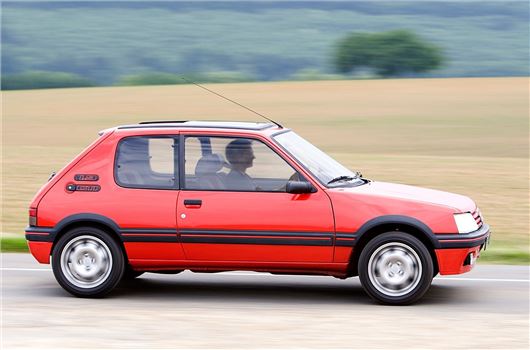 Published 28 May 2013
One of the major benefits of owning a classic or cherished car is that you can get classic insurance. Generally these policies are known for having far lower premiums than their mainstream equiavalents. Here's all you need to know about classic insurance policies, and making sure you get the most from yours.
The first thing to know is that obtaining classic car insurance isn't quite as straightforward as picking up a standard policy for your every day runner, and you need to tick a number of boxes to qualify. But the effort is most definitely worth it - because there are many significant discounts available, and if something bad happens to your appreciating car is properly covered.
Here's the Honest John Classics guide to classic car insurance frequently asked questions.
Can I use an insurance aggregator, as you would for a modern car?
It's taken a while, but classic car insurers are begining to turn up on comparison sites like MoneySupermaret.com* - so this can be a great starting point to find a 'base' valuation.
Does your car qualify for classic insurance?
First thing, it needs to not be your main car - and you have a daily runner that's already insured in your name. Then there's the definition of a classic car varies from insurer to insurer. Insurers will tell you that a car generally matures into a classic at 20 years old - but it can be more complicated than that, as some cars more readily fall into this category. A good rule of thumb is that if it's cherished and has an owners' club, it ticks the 'classic' box.
However, there are some hard and fast rules, which clearly define older classics:
Veterans are those rare cars manufactured before 1903
Vintage cars are normally defined as being manufactured between 1903 and 1933
Do I have to provide proof of No Claims Bonus?
Classic insurers don't operate on a no-claims discount basis. It works on the basis that you do not have to provide any proof of no claims bonus - but your classic doesn't attract any either. No claims will only be relevant on your principal car.
Does a classic insurance policy cover you to drive other cars?
It's unlikely - most classic policies exclude driving other cars.
Can you insure a classic with a mass market insurer?
Yes, of course you can, but it's never advisable as they'll only ever give you trade value, and might end up doing things like offering third party only cover. But most will simply just say 'no' as more mainstream classics don't offer off-the-shelf parts prices, or have clearly defined values. But in reality, it's unlikel your main insurer will offer suitable cover for your 1968 Ford Cortina. Classic cars need tailored policies based in the ownership experience.
Why is agreed value so important?
Agreed Value insurance policies guarantee you will get all of your money back in the event of a total loss. There is no depreciation of a car's value with an Agreed Value policy, and often your insurance company will ask you to fill in a valuation form with each annual renewal. That will generally mean supplying six photos of the vehicle showing the front, back, both sides, interior and engine bay. It often helps to be a member of an owners' club to obtain a ratified value, but it is not a compulsory procedure with all companies.
How is the best way to value my classic car?
Valuations are generally available through classic car owners clubs, or alternatively you can contact a specialist for your vehicle. This cannot be a garage that has done any work on your car. Finally of course your can check the classifieds for similar cars - it is a great source of adverts of people selling their cars, which should provide a good comparison.
Can I add other vehicles to my policy?
Provided the other vehicle is also a Classic Car, most insurers will add this to your policy, with most offering multi-car classic policies.    
Do classic car club members get a discount?
Yes. Most classic car clubs have deals with insurance companies, and the discounts can be up to 15%. You would need to provide proof of club membership; if it's a traditional organisation, you'll have a membership card, but for online clubs, membership confirmation from an administrator is usually enough.
Can I get limited mileage discounts?
Yes. Classic car insurance is based on use. The lower the mileage, the lower the premium. Most generally offer maximum mileages, too, so if you're planning on racking up, say, more than 10,000 miles a year in your classic, you might need to work harder to find someone who will underwrite you.
What happens if I exceed my mileage limit?
Let your insurance company know! You should be able to increase your mileage limit on your policy (up to a maximum of generally around 10,000 miles). If the mileage can not be increased you may have to cancel the policy and take out a new one, so it's best to get this agreed up front.

Can younger drivers get classic car insurance?
Yes, although most are happier underwriting over 25s.
What other usage limitations might there be?
Most specialist insurance policies for classic cars do not allow vehicles to be used for work, for racing, or for daily transportation. Understanding brokers will make exceptions - say, for commuting - if you're clear and upfront spelling out your needs.
What is 'laid up insurance'?
It could be where you have a classic which is a work in progress and which you are restoring, or you simply have it in storage. In some cases you might want to suspend all work and garage your car for a period. Some of the specialist insurers offer 'laid up' policies for just this occasion.
Does insurance cover my classic car on events?
Yes - but let them know first.
Classic car insurance comparison on MoneySupermarket.com*
* Sometimes we show a link with a * next to it. It means that it is an affiliate link and as a result helps HonestJohn.co.uk stay free to use. It's tracked to us and if you go through it, it can sometimes result in a payment or benefit to the site.
Author

Keith Adams
Latest