Top 10: Retromobile 2015 Highlights
This year's Retromobile was another successful showcase for the weird and the wonderful of the classic car world.
Held in Paris on 4-8 February, more than 119,000 enthusiasts visited the event – up from 94,000 last year.
Grabbing all the headlines at the 40th running of the event was the Artcurial sale with its Ballon barn-find collection.
Manufacturers also had plenty of anniversaries to celebrate, including the Renault 16, Citroen DS and the Peugeot 402.
Of course, it wouldn't be Retromobile if there wasn't some celebrities at the show – and sure enough French racing driver Herve Poulain was there exploring the exhibits.
So that's the wonderful taken car of, but what about the weird? We're pretty sure this Char Tigre Royal tank from the Second World War stole the show…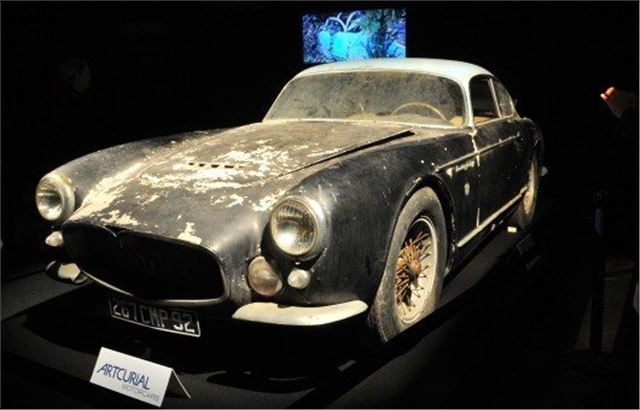 1


This Maserati A6G 2000 Gran Sport Berlinetta Fruahas has been tucked away in the Baillon Collection since 1971. It sold for £1.5m at the Artcurial auction.
Comments