Wolseley Hornet (1961 - 1969)
Last updated 13 March 2013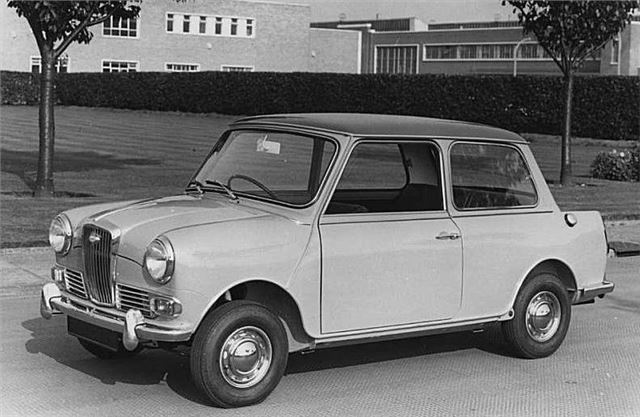 Like a Mini, but with a nicer interior, improved underbonnet access, cute rear end
Some might say it's a bit pointless
Introduction
BMC decided to badge engineer the Mini beyond its Austin and Morris variations quite early in the production run. As with the Farina saloons, there would have been Austin, Morris, Riley, Wolseley and MG versions - with a new three-box body being reserved for the two more luxury-oriented versions. By 1961, they'd all been introduced, with the exception of the MG, which was overtaken by the emergent Coopers.
Clearly, the Wolseley version needed a USP over the standard utilitarian cars, so its larger boot framed by small fins was complemented by a new chrome grille (which lifted with the bonnet and allowed better access to the engine), and a three-instrument dashboard surrounded by wood veneer. And although it all might seem a little pointless today, the Wolseley Hornet ended up being a strong seller.
In 1963, Hornet was facelifted, and introduced the 998cc A-series engine to the Mini for the first time - as well as Hydrolastic suspension, which replaced rubber-cone type fitted at launch. In 1966, it was further improved with winding windows and improved ventilation. Died in 1969 shortley after the formation of British Leyland.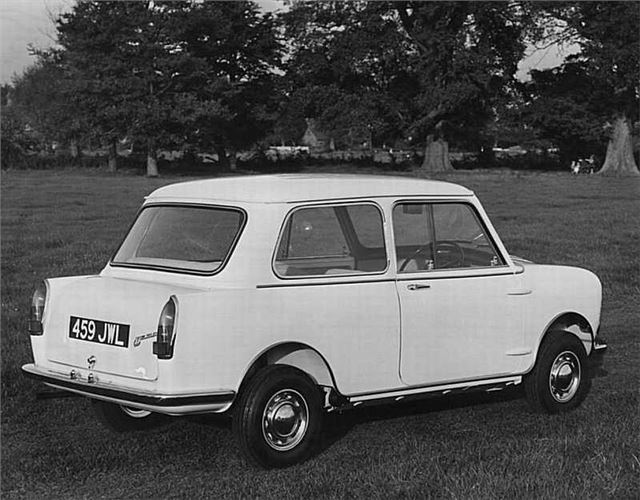 Next: Specifications