Volkswagen Scirocco Mk2 (1981 - 1992)
Last updated 9 November 2017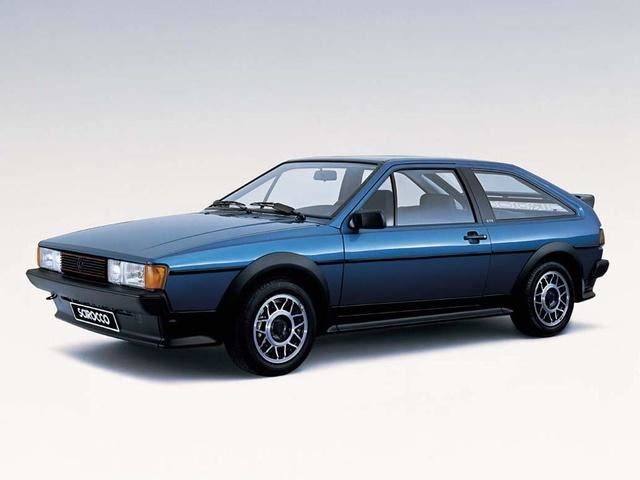 Buying Guide
Good
Like the Mk 1 Scirocco, still based on the original Mk 1 Golf floorpan.
Decent handling.
Quite spacious inside.
Variety of engines from standard 75bhp 1.6 to hot 136bhp 1.8 litre 16v, the first VAG car to get the new 16v engine. This is the one to have, but it's a rare car and only ever had power steering in LHD format.
Other engines included a 90bhp carburettor 1.8 and the fuel-injected 112bhp 1.8 from the Golf GTi.
Scirocco engine range 1974 – 1993 (includes Mk 1)
1.3-litre: 60bhp, 97mph, 0-60 14.5.
1.3-litre: 70bhp, 102mph, 0-60 12.9.
1.6-litre: 85bhp, 108mph, 0-60 11.5.
1.6-litre (GTI): 110bhp, 118mph, 0-60 9.2.
1.8-litre (Storm): 112bhp, 118mph, 0-60 8.0.
1.8-litre 16V: 129bhp, 124mph, 0-60 8.3.
1.8-litre 16V: 139bhp, 129mph, 0-60 7.8.
Bad
Usual Mk1 Golf problems such as a curious across the gate gearchange and spongey brakes due to a complicated linkage from the brake pedal on the right hand side of the car to the master cylinder on the left hand side (obviously not a problem with LHDs).
No PAS except very last LHD 16v.
They also rust, but nothing like as badly as Mk 1 Golfs.
Watch
Wear their miles well so are often clocked.
But the newest is going to be at least 25 years old so the main thing to look for is rust and anything likely to lead to an expensive repair, such as a clutch replacement.
Passenger side door locks often stick
Also watch for owner modifications - a replacement Weber carb with manual choke is a common swap.
Back: Introduction
Next: Running
Buy a Volkswagen Scirocco from £2,222
Compare classic car insurance quotes and buy online. A friendly service offering access to a range of policies and benefits.

Get a quote