Volkswagen Passat (1988 - 1997)
Last updated 29 April 2015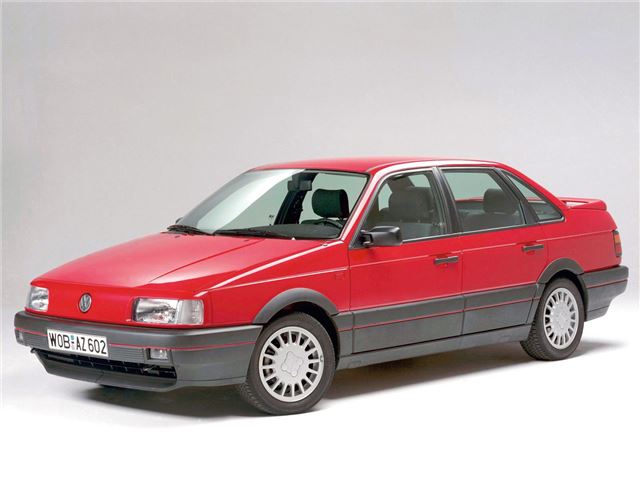 Buying Guide
Good
VWs generally had below average warranty repair costs in 2003 Warranty Direct Reliability index (index 76.83 v/s lowest 31.93).
Bad
Good, well-specified estates hard to find and still sell for strong money. 
All diesel models may have been cabbed. 
Saloons have dowdy image.
Watch
As Golf/Jetta/Vento. Make sure aircon blows cold. 
Make sure not cabbed. 
A lot of this model Passat began their lives on rental fleets. 
Problems emerging of stretched timing chains on VR6s and chains actually breaking at around 90,000 miles.
Recalls
1995 (VIN3ARE 0000001 to 3ASE 142536): headlamp failures.
1996 (4-cylinder Passats 1988F-1989G): bypass valve to be inserted into heater pipe; heater matrix to be replaced if degraded.
1996 (1993-95 build): Cooling fan motor may seize. VW Passat (Dec '95-Mar '98): may be airbag activator fault.
Back: Model Timeline