Volkswagen New Beetle (1998 - 2011)
Last updated 24 February 2021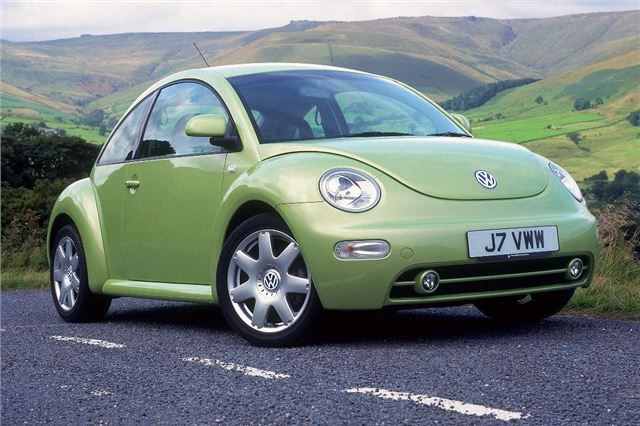 Evocative styling and Golf MkIV underpinnings. Better handling from 2002 model year onwards. V5 is a hoot to drive.
Cramped rear seats and limited luggage room. Difficult to park. You pay a premium for its looks. Dull drive before 2002 model year.
Updated 1 January 2006
Facelifted for 2006 with revised range of engines starting with 1.4 Luna at £11,245 for the tin top and £13,995 for the cabrio.
Introduction
The New Beetle started its life in 1994 as Concept One – a retro-themed motor inspired by the original Beetle and designed by J Mays. People loved it and so Volkswagen pressed ahead, releasing a near production ready Concept Two a year before the New Beetle went on sale in 1998.
Based on the MkIV Volkswagen Golf, the car opted for style over interior space. Buyers loved it though and along with the BMW's MINI One and the Chrysler PT Cruiser, it surfed the crest of the retro wave – especially when the convertible came out.
A range of engines were available, but the fun ones were the 2.3-litre in the V5 and the 3.2-litre V6 RSI. And, like the original Beetle, the New Beetle got its own film – Herbie: Fully Loaded, which came out in 2005. New Beetle production ended in 2011, when it was confusingly replaced the Beetle.
Next: Model Timeline
Buy a Volkswagen Beetle from £7,328