Volkswagen Lupo (1999 - 2004)
Last updated 11 July 2017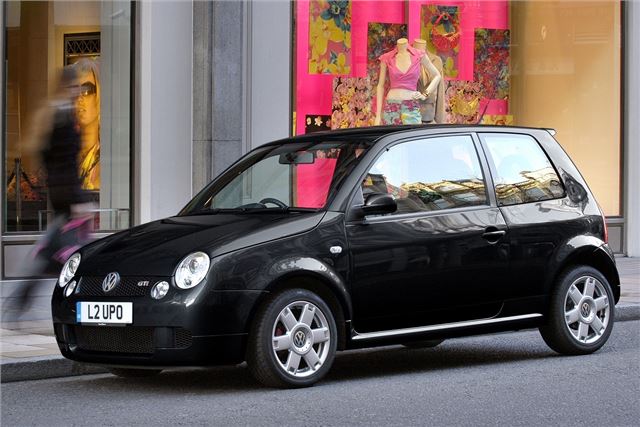 Earlier in the year I was very impressed by VAG's new three-cylinder 1.4 litre 75bhp TDI engine in the revised Polo. It also seemed the ideal engine for the new Audi A2. So, in theory, the same engine in the shorter, lighter Lupo should work even better. 

The specification sounds fine. Height-adjustable seats and steering wheel, plus quite a tall body, making it easy for anyone to get comfortable. Punchy engine capable of extraordinarily tight-fisted economy. Bags of warranty. Easy to park. A car for those well into their next half century, at the start of a century which promises one fuel crisis after another. 

Yet a brief test-drive left me cold. Sure enough, it got up to 80mph indecently quickly for what is, after all, a 1.4 litre diesel. But it was coarse, noisy, had suspect handling revealed by the very first corner on the test route, and it simply offered no appeal. 

Having returned it, disappointed, to the compound, another journalist (Graham MacBeth, as it happens) asked me what I thought. When I told him, he said the example he had driven had been like chalk to my cheese. So I tried his car, and it was. 

Could be that the second Lupo had done well over 5,000 miles compared to the 1,000 or so of the first (VAG TDIs are well known for needing quite a bit of running in). But whatever, it was quite a nice little car to drive with bags of punch, plus reasonable refinement and around 29mph per 1,000 rpm in top gear. 

The Lupo still didn't handle anything like as well as the SEAT Ibiza, though, and on the first corner of the test route my three-year-old bog standard Mondeo handled much more tidily than any of the VWs on offer that day, including the 204bhp, four-wheel-drive Bora 4-Motion.  But, as a simple, basic, two-seater car with enough room for four if required, plus decent performance and outstanding economy potential, the only thing to beat it is the equivalent SEAT Arosa 1.4TDI. Which, on a list price comparison, costs £2,000 less.
Back: Model Timeline
Next: Buying Guide
Compare classic car insurance quotes and buy online. A friendly service offering access to a range of policies and benefits.

Get a quote