Volkswagen Golf Mk4 R32 (2002 - 2004)
Last updated 3 October 2017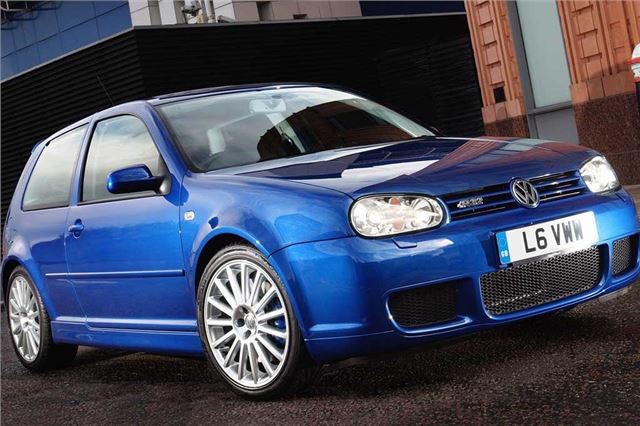 Fast, surefooted and safe. Handles well. One of the best exhaust notes you'll ever hear.
Restricted supply, which kept prices high. An Evo VII and Impreza WRX STI have sharper responses.
Updated 20 March 2002
Launched in 2002, the MkIV R32 was the most powerful production Golf ever. Narrow-angle VR6 based 3.2-litre chain cam V6 produces 240bhp at 6250 rpm fed through a 6 speed gearbox for a 0 to 60 mph time...
Introduction
To many Golf GTI fans, the fourth incarnation of Volkswagen's hot hatch was something of a disappointment. In fact, it took the German car maker five years to get it right - trying various power trains... including the quirky V5.
But for many it wasn't good enough. What they wanted was something that was more powerful and handled better. What they wanted was the R32. Powered by a 3.2-litre V6, it boasted 237bhp, a trick double clutch DSG gearbox and a four-wheel drive system. Add it all up and you get a 0-62mph time of 6.4 seconds.
For many enthusiasts, it's a car that aged well. It's more aggressive styling (deeper bumpers, chrome tail pipes, side skirts and 18-inch alloys) still looking great today. Inside, driver's got bits of aluminium trim on the dash, and figure-hugging Recaro sports seats.
This, coupled with the fact the Mk4 GTI isn't very good, has kept R32 prices high. You'll struggle to get much change from £5k for a mid-market example.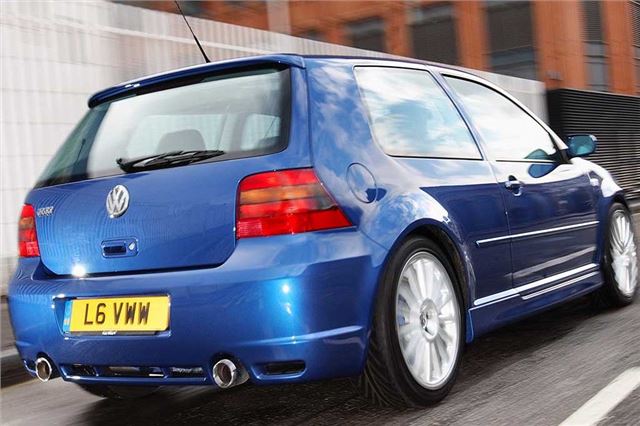 Next: Model Timeline
Buy a Volkswagen Golf from £3,750