Volkswagen Golf Mk2 GTI and GTI 16V (1983 - 1992)
Last updated 16 May 2017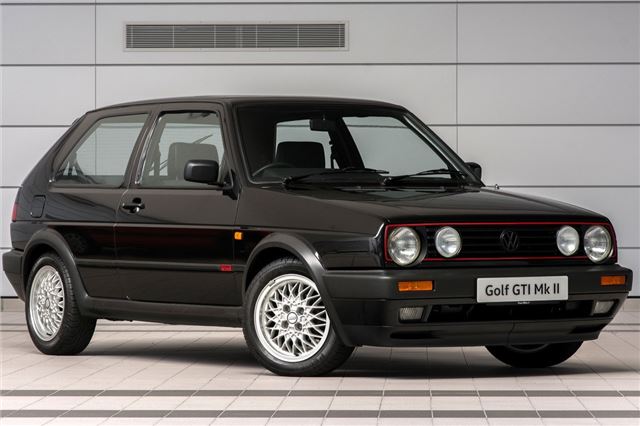 Excellent performance from 16V, all models have a good performance/economy balance, drives brilliantly out of town, great build quality, longevity and reliability
Heavy steering in cars without PAS, getting a bit faddish, so many cars have been modified - check they've been done properly.
Introduction
Volkswagen's update of the Giugiaro-penned original was an improvement over the 1974 original in every way, except perhaps in terms of styling. It was roomier, easier to service, more rust resistant and generally faster.
The 1983 GTI 1.8 used carry-over engine, but lacked a little fizz of the original because of the additional weight of the body. That was restored by the arrival of the 16V in 1986, which pushed power to 136bhp and dropped the 0-60mph time to under 8 seconds. It might not have been the fastestm or even had the sharpest handling, but in the UK especially, it was the favourite hot hatch - for those who could afford it.
The classiest and most complete hot hatch of its era, and that's reflected by its huge popularity today. And probably the only 1980s hot hatch that could get away with wearing steel wheels. Classless.
Next: Buying Guide