Volkswagen Golf Mk1 Cabriolet (1979 - 1993)
Last updated 12 May 2017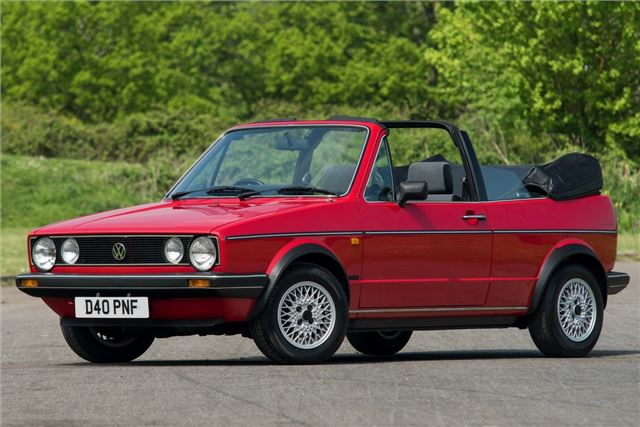 Almost as good to drive as a Golf GTI - and that's praise enough
Hood down, you have very little rear visibility
Introduction
So, in 1976, the Golf GTi created the hot hatch as we know it. And why? Because it was brilliant. So guess what happened when the equally excellent Golf Cabriolet went on sale? Rival manufacturers clamoured to build their own facsimiles - with varying degrees of success.
The MkI Cabriolet was a latecomer to the Golf range not seeing the light of day until 1979. However, it ended up outlasting the hatchback on which it was based by a decade. Built by Karmann, the four-seater Cabriolet had body strengthening, a transverse roll bar and enhanced trim.
Earlier cars had manually-operated hoods but they eventually graduated to powered operation. The GTI equivalent was known as the GLi until 1984 but proved slower and less rigid than the hatch. Because of the high costs of building a MkII version, the open-topped MkI continued through until 1993. Missing a generation of Golf cabriolet was a trick Volkswagen repeated with the Mk3 and Mk4.
Next: Buying Guide
Buy a Volkswagen Golf from £4,995