Vauxhall Senator (1983 - 1987)
Last updated 17 September 2013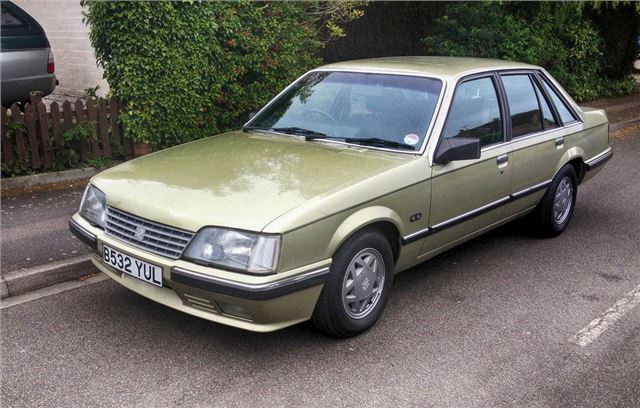 Spacious, easy performance in 3.0-litre form, CD models come with a very cool digital dashboard
It's a bit of a velour overload inside, structural corrosion took most of them, rare and difficult to find parts for now
Introduction
The Vauxhall Senator was a facelifted version of the Royale which introduced GM's 'shovel' nose and upgraded equipment to the top-of the line model range in '82. The 'A2' facelift was a great opportunity to streamline the range, seeing the end of the Opel-badged Senator (pictured) in the UK, leaving the large car market exclusively to Vauxhall, which had a much stronger fleet presence. Curiously, the Monza remained an Opel in the UK to sit alongside the Manta, but that's another story...
The early 1980s for GM in the UK were interesting times, dominated by booming sales and the integration of both Vauxhall and Opel into one dealer network. The model range merger was fairly straightforward, with pretty much all Opels being dropped, to be replaced by their Vauxhall-badged cousins. The Senator was interesting because the German model name was adopted in favour of the slightly chinty Royale name. When the changeover happened, Vauxhall dealers did well from the deal, and just as the case with the 1982-'86 Carlton, which received the German nose, sales took off - a case of a successful facelift.
The Senator's engine range modernised, with an injected version of the old Commodore/Viceroy 2.5-litre straight-six replacing the old 2.8-litre. The mighty 180bhp 3.0E remained as before - giving the Senator plenty of power. This allied with excellent road manners made the Senator a favourite with police forces across the country.