Toyota Celica (1993 - 1999)
Last updated 5 October 2013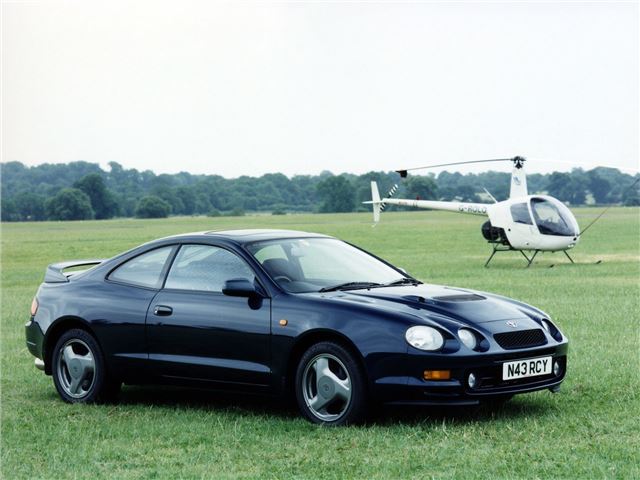 Stylish-looker with a good reliability record, GT-Four is very rapid, but front-drive GT is quick enough and a more sensible buy. Very pretty convertible
Doesn't handle as well as the previous version, beware of sellers disguising 1.8s as 2.0s.
Introduction
Toyota enjoyed unbroken coupé production with its long-lived and highly successful Celica line. Some were bad, but most were good – and since 1986 and the switch to front-wheel drive, the Celica was an excellent driver's car with plenty of performance, tidy road manners, and that all-important legendary Toyota reliability. The 1994 sixth-generation T200 Celica continued this excellence, but with smoother, less controversial styling than its immediate predecessor.
Although it was overshadowed by big-selling European rivals, the Celica continued to sell strongly in the UK, helped in no part by the GT-Four homologation special, which packed 239bhp and four-wheel drive. Standard 1.8- and 2.0-litre models were far from slow, though – and all were good to drive. Sadly, they're too-often overlooked these days, with low values, but don't bet against demand for them lifting significantly in coming years – it's a precedent already set by 1970s and '80s examples.
Next: Buying Guide
Buy a Toyota Celica from £2,000