Subaru Legacy/Outback (1994 - 1999)
Last updated 12 July 2017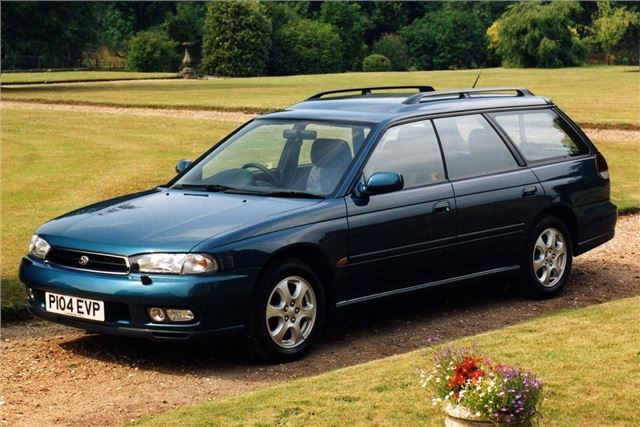 Immensely capable, reliable, large estate ideally suited to rural environments. Outback is a brilliant tow car. Highly rated by owners.
Pricey to maintain and repair. Spartan inside. Apt to score the rear discs.
Updated 1 September 2006
2.0 GL model replaced by 2.0 LX and 2.2GL by 2.2GXS with various improvements. 2.5 150PS 4CAM and 2.5 150PS Outback launched with 4-speed automatic transmission
Introduction
Subaru had enjoyed some success with the first generation Legacy, which in many respects was the most conventional car it had ever built. But in order to appeal to markets outside Japan – specifically Europe and the USA – it decided to bring in some external design support for the second generation car, which made its debut in 1993.
The styling for both saloon and wagon was carried out by Frenchman Olivier Boulay, who had worked for Mercedes-Benz through the late 1980s and was responsible for the exterior styling of the 1989 S-class and subsequent C-class before setting up as an independent consultant. Boulay's design was softer and more rounded than the outgoing Legacy, with a much more European front end.
Under the skin, though, it was more of the same. Horizontally-opposed 'boxer' engines and permanent four-wheel-drive, which were (and remain) Subaru hallmarks.
In 1995, the Legacy Wagon range was expanded with the introduction of the Outback, widely credited as the first real crossover, with raised ride height and additional plastic body cladding. The car carried on until 1999 when it was replaced by what Subaru referred to as its 'world' Legacy, which was effectively a reskin of the same car.
Next: Model Timeline