Skoda Felicia (1995 - 2000)
Last updated 15 October 2019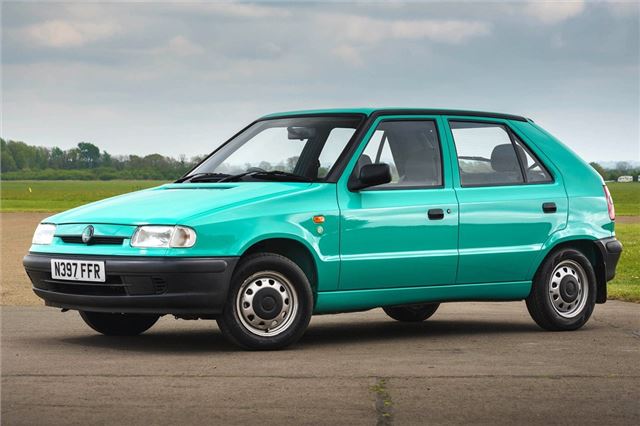 Buying Guide
Good
Reasonably well built and practical.
Bad
Old-fashioned single-plane door and ignition key up to April 1998 grille facelift, when it was replaced by twin-plane key. 

Diesel version a bit front heavy for standard width tyres - easily loses adhesion at the front. 

Very limited model range from early 2000 with most models discontinued. 

Pop-up sunroofs tend to leak. 

High 7 point death rate from accidents in this model.
1998-2000 petrol and dieslel models average for problems but poor for breakdowns and fault in 2003 Which survey.
No feedback since 2003.
Watch
Owners home-servicing using the Haynes manual from March 1999 may take short cuts and will miss any rectification work carried out by Skoda dealers on TSBs. 

Check soundproofing under carpets for damp from leaking sunroofs and screen seals. 

Don't buy a monopoint injected Felicia converted to LPG. The engine is not suitable for conversion. 

Have been some gearbox failures on diesels. 

Further problem areas include: defective central locking, alternator failure, self-destructing ignition locks, failure of frong screen seal leading to water ingresss.
Recalls
1998: (models with airbags): wiring for airbag may chafe. 2001: Recall by Continental Tyres for free replacement of CT22 tyres on Felicias because they may split.
Back: Model Timeline