Rolls-Royce Silver Dawn (1949 - 1955)
Last updated 13 March 2013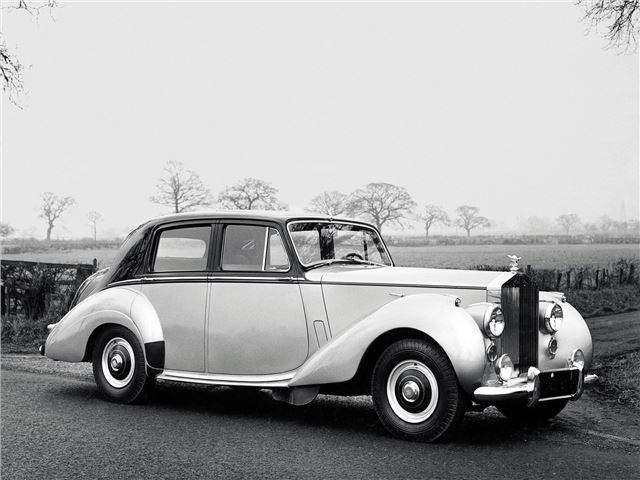 A more compact Rolls-Royce for those who don't want the full-scale Silver Wraith, great club and specialist support
Still large and unweidy, steel bodies far from immune to rust
Introduction
The first sign that the Rolls-Royce and Bentley ranges were converging came with the arrival of the Silver Dawn in 1949. It was a badge-engineered Bentley MkVI designed as a new entry-level Rolls-Royce for those who didn't necessarily want to emply a chauffeur.
Traditionally, most Rolls-Royces had been large and imposing limousines that were considered by many (but most notably Rolls-Royce itself) to be the 'best cars in the world'. But these were austere times, and Rolls-Royce wanted to offer a car that was attuned to them. Thus the Silver Dawn was a more compact Rolls, based on the Bentley MkVI and aimed at owners who also drove themselves.
Engines were slightly less powerful than their Bentley counterparts. Most cars had standard bodies preoduced by Pressed Steel, but there were some coachbuilt specials also built.
Next: Specifications
Buy a Rolls-Royce Silver Dawn from £34,000