Riley Pathfinder and Two-point-Six (1953 - 1959)
Last updated 22 December 2015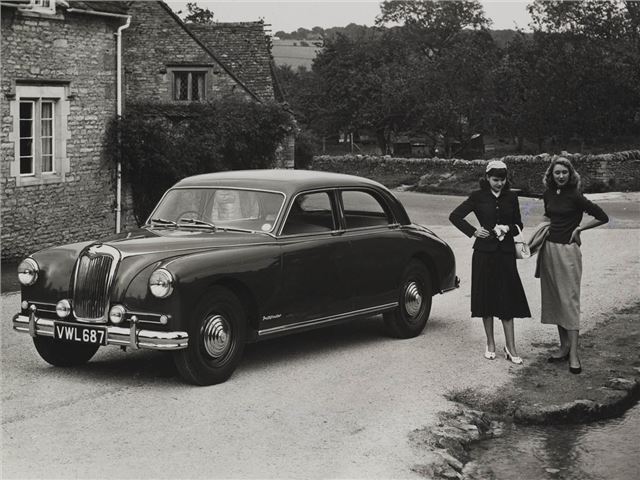 Sleek and lovely to look at, and for Riley fans the car they'd justifiably called the company's last
Post-BMC C-Series models not as appealing despite being more easily maintained
Introduction
Launched in 1953, the Pathfinder replaced the RMF as Riley's top-of-the-range model. But for many Riley aficionados, the Pathfinder was the beginning of the end. To their horror, it shared its bodywork with the visually similar Wolseley 6/90 – and became another victim of the BMC policy of badge engineering.
The best bit was the 2.5-litre twin-cam straight-four carried over from the RM range. Exclusive to the Pathfinder, it delivered an impressive power output of 110bhp at 4400rpm.
However, the car's dynamics were called into question, and although the handsome car may have looked like a contemporary unitary design there was still a separate chassis underneath. Couple that with front torsion bar suspension, and old-fashioned 'cam-and-roller' type steering, and the result was terminal understeer.
Rather sadly, the beautiful car was nicknamed the 'Ditchfinder' by the British motoring press. The last cars got conventional semi-elliptic rear springs, but the damage was done and Pathfinder's bad press was a reason for its creator, Gerald Palmer, to lose his job at BMC and the Pathfinder to be axed after just 5536 were made.
It may have not handled well, but the luxurious interior and a supple ride were positives, and the servo-assisted hydraulic brakes were powerful. The right-hand gearlever, fitted even on right-hand drive cars, took a lot of getting used to, meaning the big Riley was an easier car to drive in two-pedal semi-automatic form, offered from 1955.
The Pathfinder's replacement, called the Two-point-Six saloon (pictured below), arrived in 1957. You can tell a 2.6 from a Pathfinder by its bumper-mounted foglamps, separate sidelights and indicators, and larger rear window. Just 2000 were made.
The 2.6 was really a 6/90 with a Riley grille, wider tyres, seperate front seats, a rev counter, and an extra 4bhp from its BMC C-series six-cylinder engine. Badge engineering had arrived at Riley.
Both these Rileys are rare now, but both are still elegant and very much in demand, which keeps prices strong.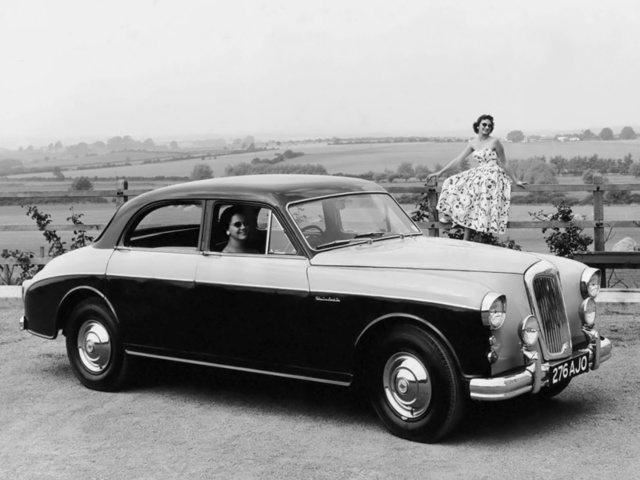 Next: Running